9 October 1998: The beginning of the international conspiracy against Öcalan
Exactly 23 years ago, the international powers that wanted to eradicate the Kurdish freedom movement took part in a major conspiracy against Mr Abdullah Öcalan, leader of the Kurdish people.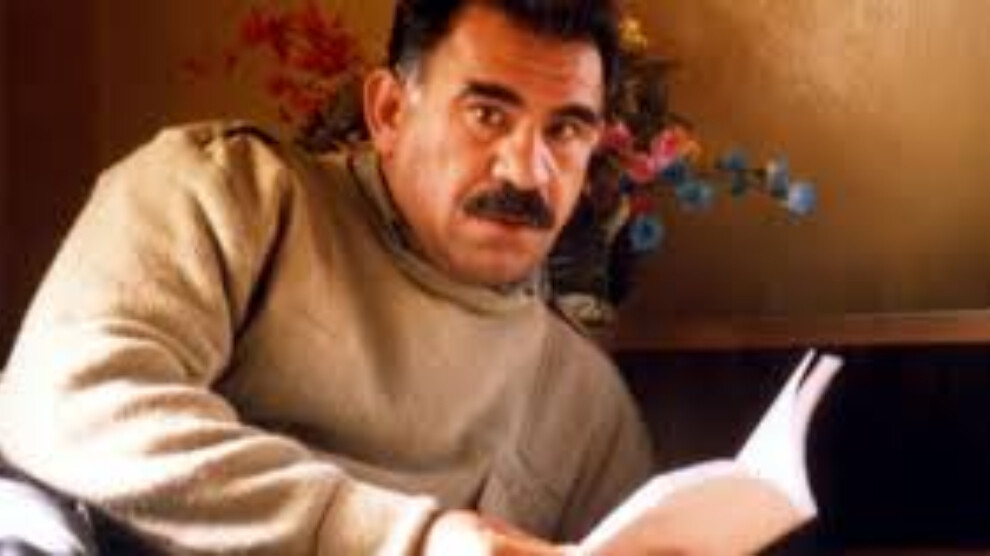 Exactly 23 years ago, the international powers that wanted to eradicate the Kurdish freedom movement took part in a major conspiracy against Mr Abdullah Öcalan, leader of the Kurdish people. The US administration spearheaded this conspiracy. With NATO's lead, countries like Turkey, Britain, Greece, Israel, Russia and Kenya and several others were actively involved.
Pressured by the threat of war, Syria, where Öcalan had been residing, expelled him from the country on 9 October 1998 and he was offered entry into Greece. Despite making promises, Greece did not accept him and he was sent to Russia. When he was not accepted there, he moved on to Italy. Again Italy succumbed to pressure and he was forced to leave, going back to Russia. Despite promising to allow him to stay, he was then sent from Russia to Greece. The Greeks took him to Kenya and as a result of their duplicity and with Kenyan cooperation, Öcalan was handed over on 15 February 1999 to the Turkish State.
In the days leading up to 9 October 1998, the Ankara regime was giving Damascus a clear message of cooperation through intermediaries, while at the same time appealing to threats, blackmail and oppression. 
The Kurdish people's leader was later to say about the conspirators: "it was an effort to create a plan with 99 percent no way out."
Not only Ankara, but also the capital of all Middle Eastern countries had lively times in those days. Some countries responded quickly, revealing which country they would be in favor in a possible battle. The chronology of those critical 9 days leading up to October 9, 1998 is as follows:
30 September 1998: The National Security Council (MGK in Turkish) convened under the chairmanship of Turkish President Süleyman Demirel. The meeting, which lasted for 6 hours and 10 minutes, had only one important topic: fight against Öcalan and the PKK. To the extent that it was reflected in the press in those days, it was stated that the diplomatic pressure on Syria had not yielded results and military options were discussed.
1 October 1998: It was possible to easily understand the decision of the MGK in Demirel's opening speech at the National Assembly. Demirel, who plainly threatened Damascus, remarked: "I once again declare to the whole world that we reserve our right to respond to Syria, which has not given up its hostile attitude despite all our warnings and peaceful initiatives, and that our patience is about to run out."
2 October 1998: Meanwhile the Turkish army increased its military concentration on the Hatay, Kilis and Antep lines of the Syrian border. Turkish Chief of General Staff Hüseyin Kıvrıkoğlu was also clearly announcing that there was an undeclared war with Syria.
3 October 1998: An unexpected actor appeared in the Ankara-Damascus crisis. Egyptian President, Hosni Mubarak went to Saudi Arabia to discuss the Turkey-Syria tension. Mubarak, who met with King Fahd, said: "We must stop tension, we must keep it under control. I am ready to make all efforts in this direction in Ankara and Damascus."
4 October 1998: The second stop of Mubarak was Damascus, the capital of Syria. Mubarak, who met with Syrian President Hafez Al-Assad for two hours, left Syria without making any explanation to the journalists. However, Egypt's Foreign Minister Amr Musa continued to stay in Syria and said, "We are trying to open a dialogue channel for the solution to the problem."
5 October 1998: Mubarak, who played a mediator role in the crisis, flew to Ankara. While Mubarak was on the air, Turkish Prime Minister Mesut Yilmaz said, "We want Abdullah Ocalan and other terrorists from Syria to be prosecuted." In the evening, Yılmaz met with Deputy Prime Minister Bülent Ecevit and Foreign Minister İsmail Cem to evaluate the situation.
6 October 1998: Demirel submitted a file to Mubarak, which consisted of a "to-do list for Syria", and then said "If our expectations are not realized, we will do what is necessary. You know better than us what is needed,". The same day Mubarak made the following statement to Egyptian television: "We have offered ideas to Syria and Turkey to start a dialogue in order to resolve all issues between them".
7 October 1998: An American ship loaded with Tomahawk missiles was sent to the Mediterranean shores. On the same day, a huge number of war and military aircraft landed at the US base in Incirlik-Turkey.
8 October 1998: It was now Iran's turn to mediate in the crisis between Ankara and Damascus. Iranian Foreign Minister Kemal Harrazi, who first went to Damascus, moved to Ankara in the evening. According to the Turkish press, Demirel, who met with Harrazi, warned Iran: "Do not back Syria or you will also suffer."
9 October 1998: Abdullah Öcalan left Syria and decided to make his way to Europe rather than to the PKK's strongholds in the Kurdish mountains of Northern Iraq or North-Western Iran.
In an interview with Reuters News Agency, he explained his motivation for doing so in the following terms:
"I am positive that if a political settlement to the [Kurdish] question gains some degree of acceptance, all violence in Turkey, irrespective of from whom it originates, and definitely including the guerrilla warfare, can be halted to a large extent. [...] A process of political dialogue, once initiated, can be transformed into a strategic approach. What does that depend on? If Europe uses its weight, if the USA are supportive and if Turkey is prepared for a political settlement, then we shall definitely prefer to consider such a settlement as our strategic prospective since that is what we want in any event. So it is not correct to say that I came to Europe to escape adverse conditions. Really, if we can only grasp a chance for such a solution, a process of [purely] political struggle can be initiated."