Activists in Europe protest Turkish use of chemical weapons in Kurdistan
Protests against the Turkish use of chemical weapons in Kurdistan have taken place in several European countries.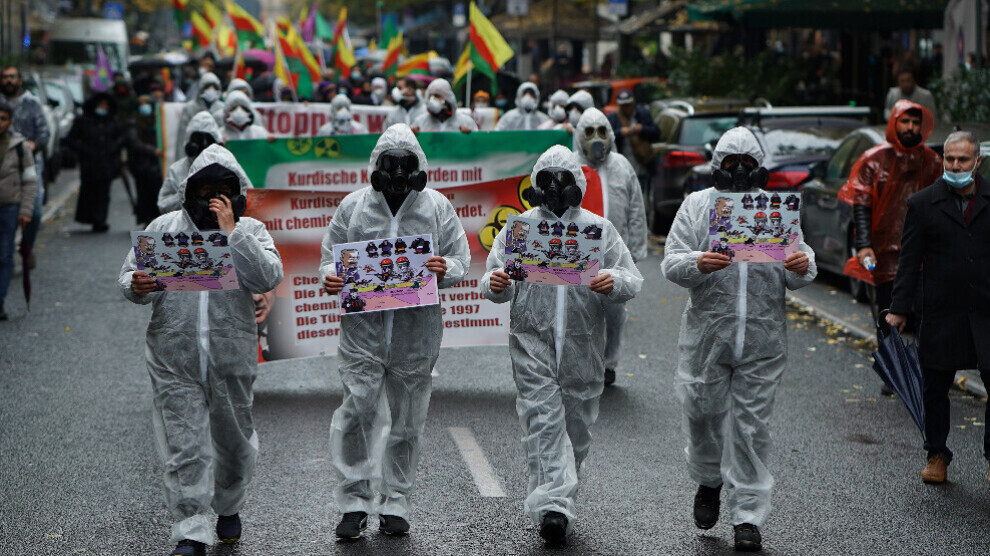 Demonstrations and rallies against the use of chemical weapons by the Turkish state in Kurdistan took place in dozens of European cities on Saturday.
The Kurdish umbrella organization KCDK-E promoted the protests calling on the Organization for the Prohibition of Chemical Weapons (OPCW) and other responsible institutions to take immediate action. An independent investigation into reports on the use of prohibited weapons in the Turkish military operation in South Kurdistan was requested.
The media and the public were urged to stop ignoring Turkey's war crimes. According to the People's Defense Forces (HPG), the Turkish army has carried out a total of 323 attacks with chemical weapons in the last six months, and 38 guerrilla fighters have lost their lives because of poison gas since the beginning of the year.
Demonstration in Kassel
Demonstration in Frankfurt am Main
Demonstration in Hamburg
Demonstration in Berlin
Demonstration in Kiel
Rally in Heilbronn
Demonstration in Hanover
Demonstration in Freiburg
Further demonstrations took place in Saarbrücken as well as in France, Switzerland, Sweden, Cyprus and elsewhere.