Agricultural revival in Ayn Isa
Agriculture committees have intensified their efforts in Ayn Isa under Raqqa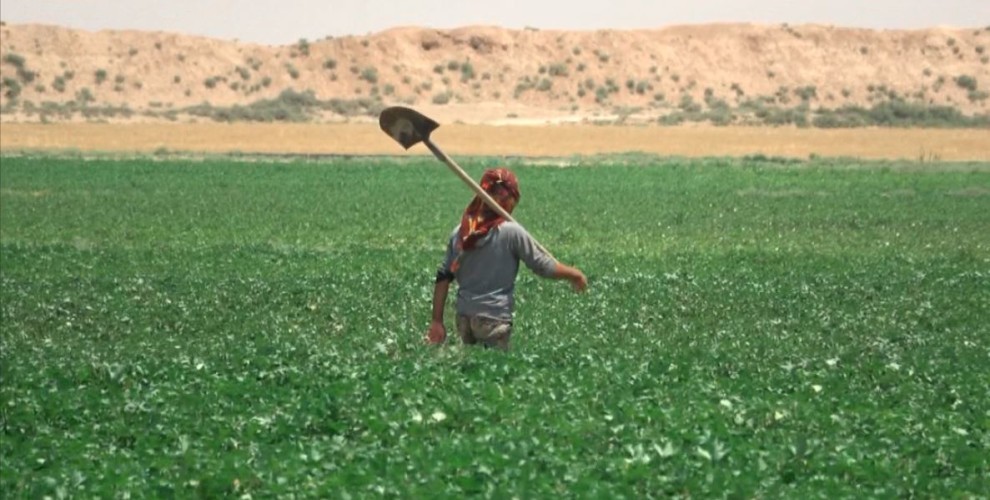 Ayn Isa, between Girê Spî and Raqqa, was liberated from ISIS gangs in June 2015, and there has been a revival in agriculture in the town 50 km from Raqqa after the invasion ended. 
An Agriculture Committee was formed under the Ayn Isa Financial Assembly to monitor and encourage agricultural works in the town and its surrounding villages and to support farmers.
The committee first completed a count of arable land. 46.322 acres of land have been planted since. Crops have been planted on tens of thousands of acres of land.
The committee provides support for farmers proportional to the size of their land, and cheap fuel for generators used in irrigation.
Farmers are also given credit so they can buy fertilizer from the Girê Spî Agricultural Center until the end of the year.
The committees formed in Ayn Isa, Al Jalabiya and Al Dahliz are buying winter crops from the farmers at a good price.
According to an article by ANHA, the farmer Abdulrahman Osma from Al Fatsa village asked for more support from the committee because some agricultural products have risen in price.
Agricultural Committee Co-chair Meryem Ersalan said, "We provide all kinds of support for farmers to develop agriculture in the region and to make the job of farmers easier, according to our means."
Ersalan added: "We bought winter crops from the farmers at a good price to prevent unjust gains."
The Agricultural Committee officials said they are currently preparing centers for cotton season.