Celebrating free Raqqa
A year ago the city of Raqqa was liberated by the Syrian Democratic Forces which dealt a heavy blow to DAESH.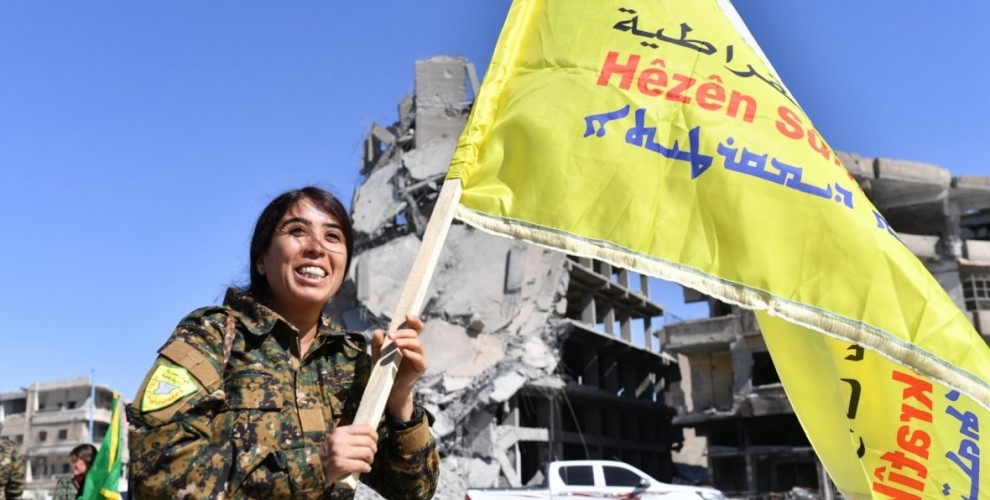 Raqqa was occupied by DAESH some four years ago. Here the Caliphate tried its rule, by imposing a strict code of conduct to citizens who could not escape. Thousands had managed to flee, but for many those four years under DAESH would prove to be a nightmare.
The men of the Caliphate didn't have any problem in stealing, destroying, killing civilians when they disobeyed the "rules", of simply for being "infidels". Raqqa was declared the capital of the Caliphate and literally fell into darkness.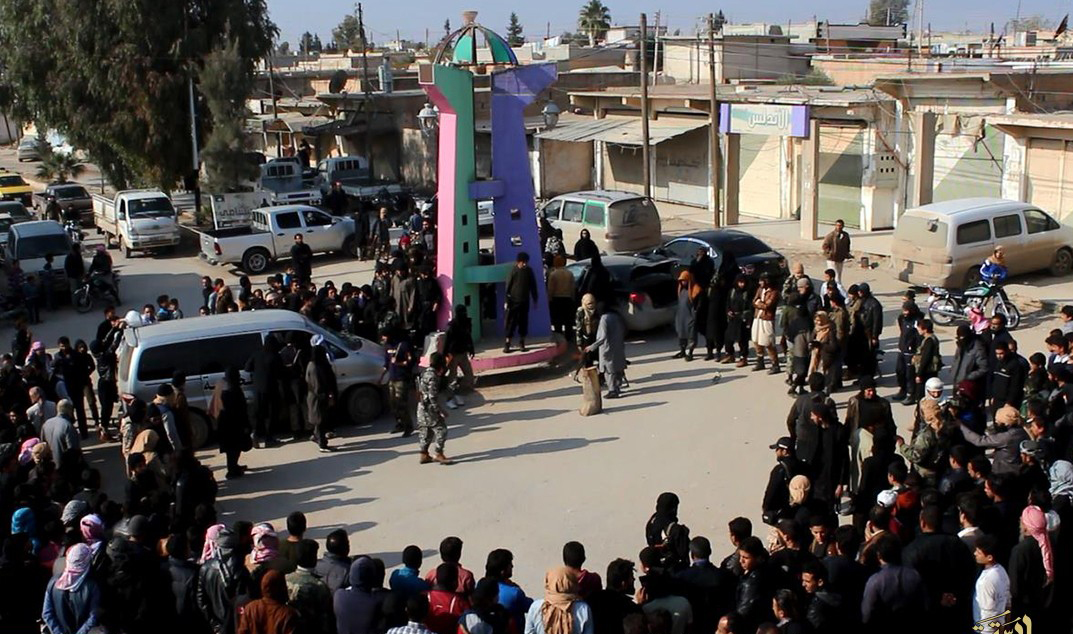 The few testimonies and images to come out of the city during those four years spoke of death, executions, beheading, rape of women, men and women reduced to slaves…
These four years will not be forgotten by the people of Raqqa as the city's central Naim Square was transformed into a river of blood.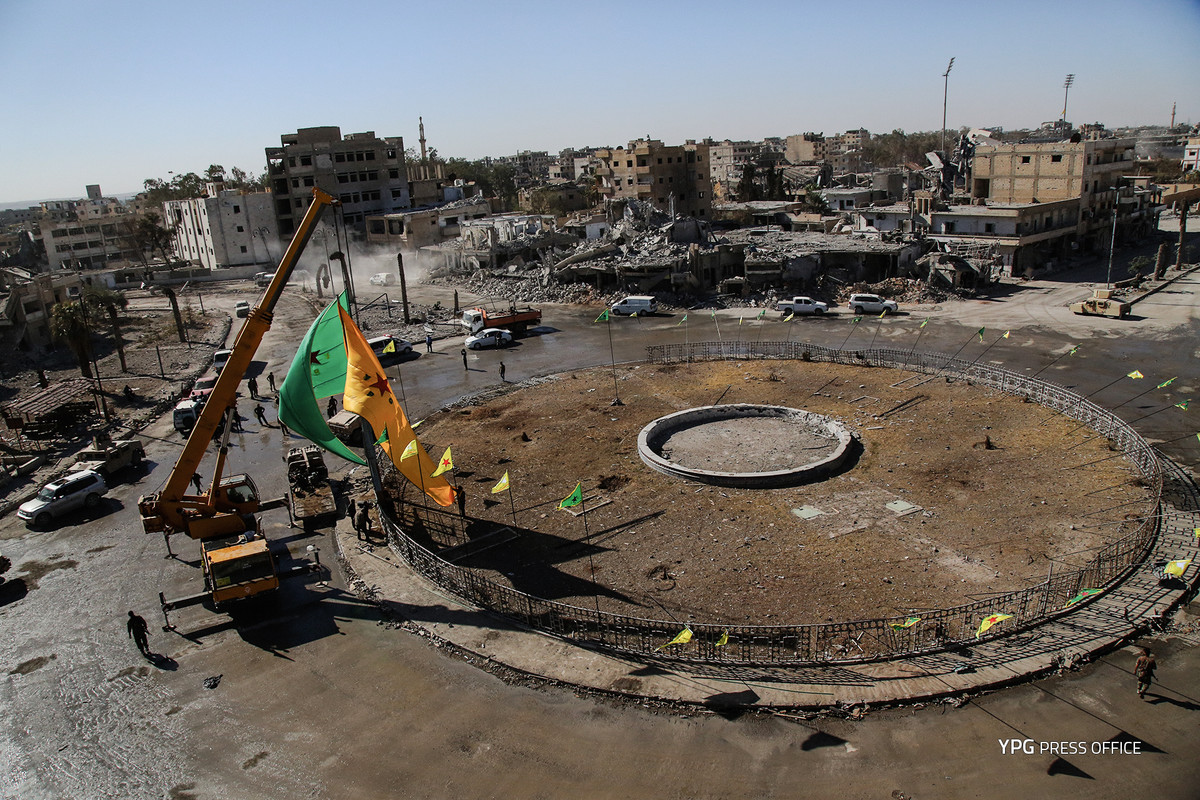 Then, on 17 October 2017 Raqqa city was liberated by the Syrian Democratic Forces (SDF), conformed mainly by Kurdish militias of the YPG and YPJ (People's and Women's Defense Units) and by Arabs, Syriacs, Yazidis, Caucasians, Armenians' militias.
The long battle to free Raqqa lasted 135 days and many SDF fighters paid with their life the commitment to liberate the people from the slavery DAESH mercenaries had reduced them to.
Mother Khadijah was the last civilian to be rescued by the SDF and the liberation of the city was announced, on 17 October 2017.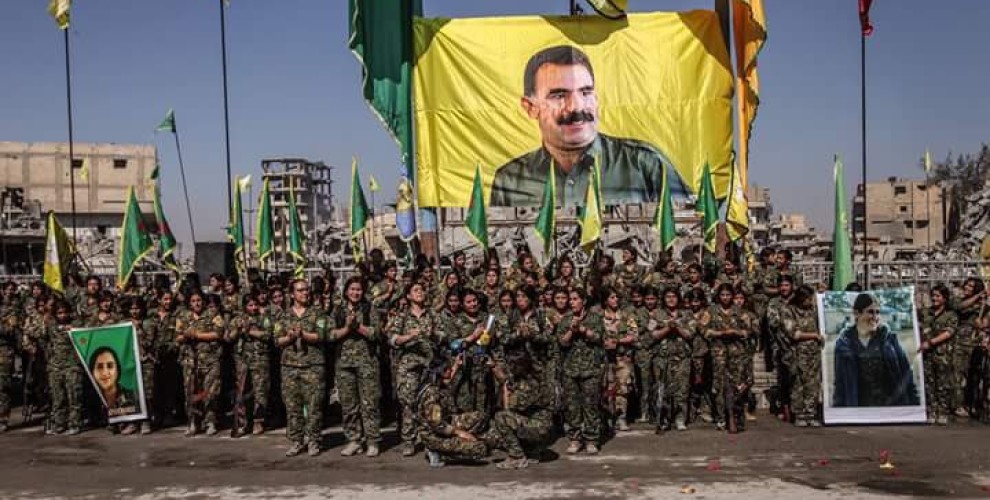 The photos and videos posted by people on that day went around the world. All showing the relief of people, but one in particular perhaps caught the sense of liberation the thousands of Raqqa citizens and survivors must have lived that day: a woman taking off with anger the black burqa she had been forced to wear. She throws it on the ground while a smile takes shape in her mouth.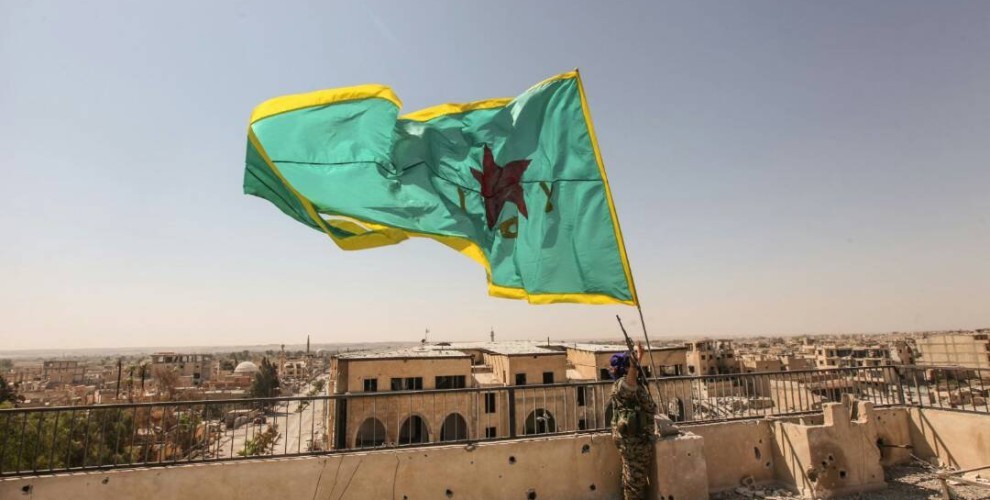 ANF spoke with some people, thanks to new technologies allowing connection no matter how far you are.
Nizar said: "Imagine staying four years in darkness. No music, no going out, no laughing, no kisses, no kids playing in the streets… and if you were a woman, it got even worse. Not only you had to wear the burqa, but you also run the risk to be kidnapped and raped by those mercenaries".
The chair of the West Kurdistan Intellectuals Association, well-known poet Ehmedê Huseyin, said at an event earlier this year: ''Artists can create life from death. The role of the intellectuals during the war times is very important. Naim Square was a place of fear and death but today it has become the square of colour, happiness and beauty".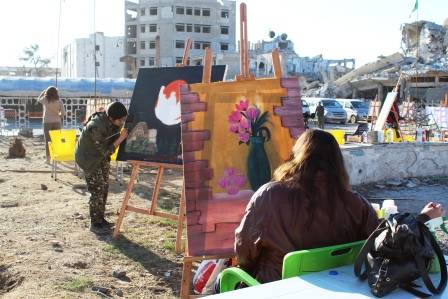 Citizens shared the vision that "the Democratic Syria Forces liberated both the land and humanity". Naim Square was a place of darkness, beheadings and smelled of death. Here women were sold to be slaves but today it has become a place of joy, happiness and colours.
Wearing her military uniform Women's Defense Unit (YPJ) member and a painter Sema Kobanê spoke at an exhibition earlier this year and said: ''I promised myself that I will not leave my weapon nor my paintbrush. It is true that we are in a time of war but terror should end. That's why it is still the time of the rifle. But life becomes beautiful with art and this is why colour and my paintbrush represent the future. I am here today in this Square so that I can remove the darkness and paint my color.''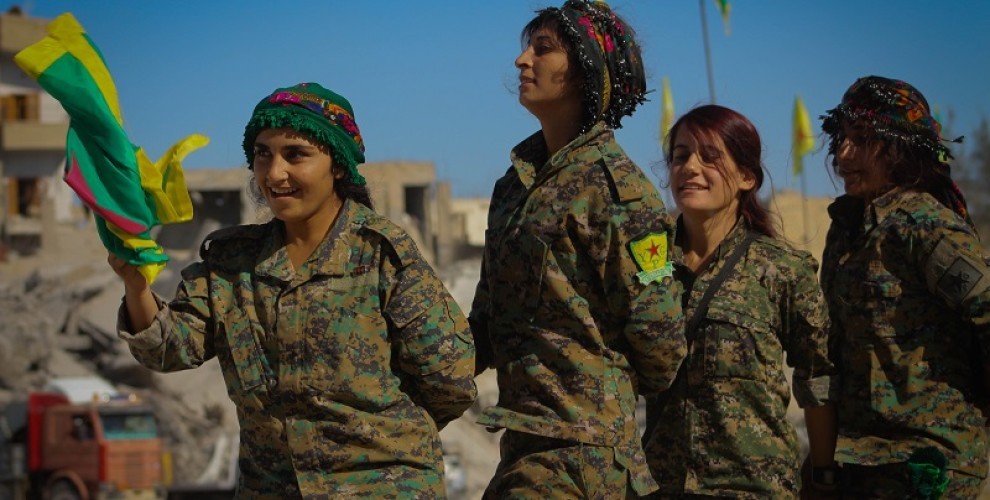 One of the citizens of Raqqa ANF reached via Whatsapp said: "It has been a few years now that I wasn't able to walk through this Square due to the fear of Daesh as it was a place of death. Here hundreds of people have been beheaded by the DAESH mercenaries".
At the women's conference that was held in Frankfurt, on 7 October, Khawla al-Issa Alhamoud, an Arab woman from Raqqa told ANF how the DAESH regime turned women into a sex object. "The body is covered, we can't walk in the street. To DAESH mercenaries women are a shame, an object to despise".
Al-Issa Alhamoud is "one of the few members of my family who survived the DAESH attacks. I was attacked myself, but I survived. And I decided to participate in the liberation of my city and collaborate to the process of liberation of women".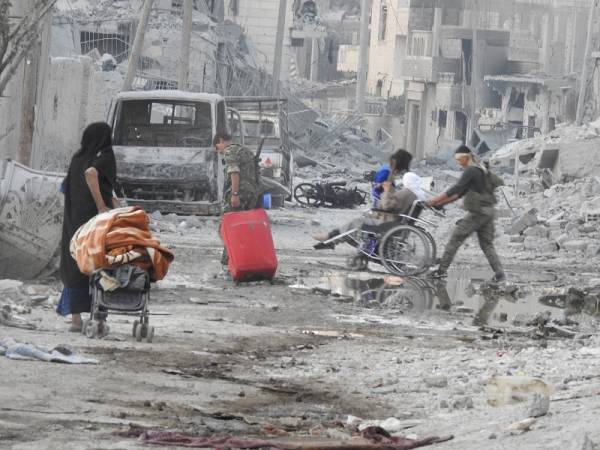 Al-Issa Alhamoud is a member of the Women's Council in Raqqa which organises courses and training for women, to "empower them and teach them that we are the basis of freedom and we have to reclaim ancient history that gave a prominent role to women. It was the patriarchal system that converted women into an object good for reproduction, caring about the house and kids".
Al-Issa Alhamoud is aware that "there is still much to do" but she is confident and positive. She smiles and says: "We are here to stay. Nobody will put us back in a corner".