Doctor Hemo: Turkey uses prohibited weapons in Serêkaniyê
Unable to break through the resistance in Serêkaniyê, the Turkish state forces have attacked the people with prohibited weapons.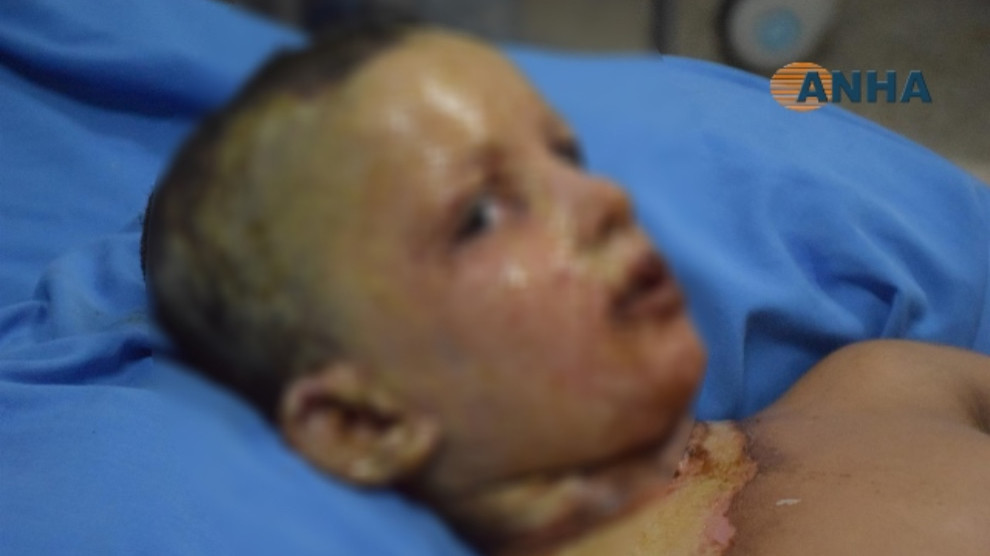 Hesekê Public Hospital Doctor Faris Hemo denounced the use of prohibited arms by Turkish forces in their ongoing military offensive seeking to invade North and East Syria.
Speaking to Hawar News Agency (ANHA), doctor Hemo said that they have been treating dozens of civilians who have suffered injuries in the attacks ongoing for a week now. He pointed out that the way civilians were injured exposed the use of prohibited arms by the Turkish forces.
Noting that civilians were mainly injured by artillery fire that caused burns on their bodies, Hemo said; "When examining the patients with injuries today, however, we have seen that the burns were of a different type. Despite the fact that we cannot establish exactly what weapon has caused these burns, we can say that the Turkish state has used chemical weapons."