Hunger striker's mother: I could hardly recognise my son
Bayram Demirhan's mother said: "Although he says 'my situation is good' his weight and voice tells us the severity of his situation."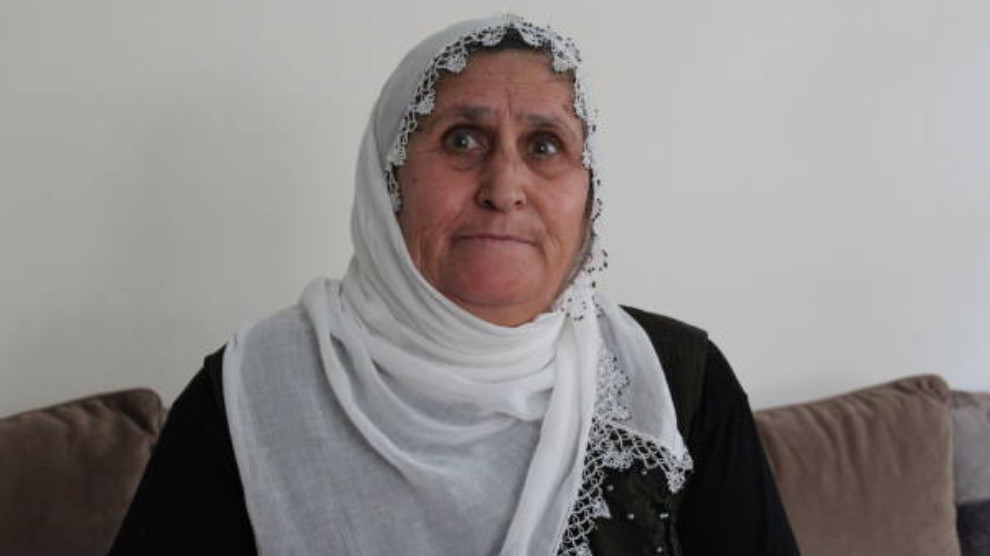 Bayram Demirhan has been on the hunger strike for 93 days together with thousands of activists and prisoners demanding the end of isolation against Kurdish People's Leader Abdullah Öcalan, in Mardin Closed Prison. 
Demirhan was first detained in Kürkçüler for 5 years, and after being released he was detained for 6 months in Van. A few months after he got out of there, he was arrested again and had been in Mardin Prison for 1 and a half years. 
Kewe Demirhan, went to visit her son and said: "Although he says 'my situation is good', his weight and voice tell me about the seriousness of his situation. My son is in the first group of hunger strikers. After 93 days of fast he could hardly keep any liquid down."
"Hard working, passionate…"
As a result of the repression carried out by the state 25 years ago the family was forced to move from and they migrated to Adana. Demirhan's mother said: "We moved here when Bayram was only 10. He was born and raised in the village. After graduating from primary school, he did not want to attend high school. Together with us, he started to work in the fields, in the garden. After he grew up, he started construction work with his father. He is the fifth of my 7 children, but he is the most hard working. He is very much loved by his family and friends. He his known for his warmth and for being passionate."
"We can hardly eat…"
Kewe Demirhan went to visit her son last week and almost did not recognised him, for he had lost so much weight. "I went to see him last week, and his face was so thin that I  almost couldn't recognize my son. He told him they would continue the hunger strike until isolation is lifted. We left some money. We asked him if he needed anything. He said he didn't. Those on hunger strikes are very sad about the silence of the outside. This situation is more difficult for them than hunger itself. This silence on the side of the government and the institutions is hard for them. As a mother, my only wish is that the hunger strikers' demand is met. It's a very difficult thing for a mother to know that her son is on a hunger strike, and nobody moves. The bread we eat is not bread. It's going through our mouths and it gets stuck in our throat."
Ramazan Demirhan, Bayram's elder brother went with his mother to visit him and said. "The last time I saw him, 10 days ago, he was very much changed physically. Friends can no longer consume liquid, even the stomach can not accept the liquid anymore. He said his bones were tingling, and that he could hardly sleep."