"I was tortured in MİT centers for three months"
Ziynet Sağlam spoke about her experience in Afrin after she was captured and arrested during the invasion attacks. Sağlam said she was tortured in centers that belong to the MİT, Turkish intelligence service.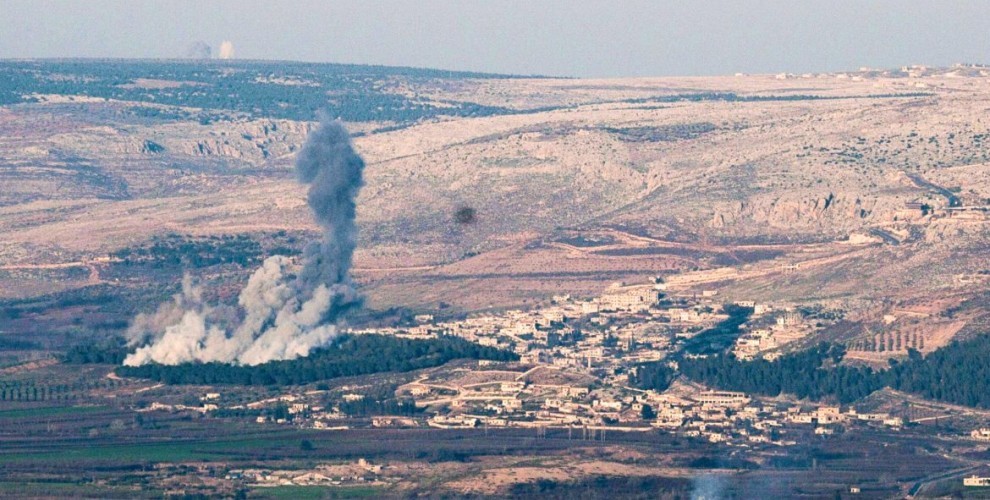 Ziynet Sağlam is held in a solitary cell in the Tarsus Closed Women's Prison now on allegations of "membership to a terrorist organization", and has been on a hunger strike for the last 11 days as her appeal to be transferred to the same ward as her friends who are arrested for the same case was rejected by the prison administration. Sağlam says she will continue her protest until her demand is met, and she shared what happened to her in Afrin and Turkey through her lawyers.
Sağlam said she was in the Jindirese district during the operation against Afrin. She claims Turkey committed war crimes in Afrin through MİT and FSA members, and she gave an account to what she witnessed.
WHAT HAPPENED DURING THE OPERATION?
Sağlam said residential areas were bombed and destroyed, homes and shops were pillaged as "spoils of war", water was cut off and there were instances of harrassment and rape during the operation, and added that dozens of people including children, women and old people and thousands were forced to migrate out of Afrin in the attacks. Sağlam also said the world became an accomplice through silence in the face of this crime against humanity.
Sağlam said a father and daughter lost their lives in the same house she was in during an air raid on March 10, 2018 in a village of Jindirese. Sağlam herself was wounded in the same attack, and stayed in the ruins for a while.
Sağlam was captured by FSA and soldiers as she was leaving the ruins. Her captors stripped her down and put her in a YPJ uniform. She was also harrassed and threatened. Sağlam said, "They took photos of me like that. To make themselves look good and to cover up the massacre they committed, the Turkish soldiers put several plates of food on a table, forced a glass in my hand and took photos. The Crimson Beret commandos with guns and knives took videos, chanting takbir. Then they put me in a room and tied my hands, feet and eyes. At night they took me to another house and tortured me with batons, cables and hoses."
Sağlam said she lost consciousness frequently due to the level of torture: "These people would attempt to cut my throat with the knives they had. Whenever I came to, they threatened to behead me. Then they took me from there to a bathroom. There they took my tattered clothes off and told me to wear the pajamas they brought. Then they took me to a mosque. Chanting the takbir, they attempted to behead me in front of the mosque. I hadn't had water for days, so I asked for water. They were dragging the knife against my throat. Some time later somebody called for them and they put me in a car to take me from Afrin to Azaz.
"THE INTERROGATORS WERE MİT MEMBERS"
Sağlam said she was tortured throughout the journey. In Azaz, she was put in the same cell as 5 women from Afrin who had been subjected to violent torture. Sağlam was interrogated by a man she says was a MİT member, and was tortured and threatened with rape on the same man's orders. Sağlam also said the MİT members in this center showed her to other detainees under torture for identification.
"I WAS TIED UP AND BROUGHT TO ANTEP"
She was systemmically tortured for over a month there, later to be taken to Antep with her hands and feet bound, eyes tied and with a bag over her head. She was kept waiting a long time naked in Antep, then was put in a black dress by MİT members and placed in a room with a single mattress of black foam, with power cables strewn all around it.
"I had wounds everywhere, and the soles of my feet were blistered. I could feel my flesh cooking as they electrified me," said Sağlam, and added that she was put in a "Palestine hanging", falanga and a cage, and subjected to various other methods of torture.
Sağlam was tortured for 20 days there according to her account, and was taken back to Azaz. She was kept in a 5-person ward wih 38 women, who had all been subjected to torture, harrassment and rape. They were all traumatized, and "every second in the cell was torture."
THREATENED TO NOT SPEAK OUT
Sağlam said she had to cut her hair because it was too dirty after 2 months and 20 days in torture. She added that the prisoners are given a small amount of food, only once a day. Sağlam said after 3 months, she was taken to Kilis and faced a prosecutor. She was forced to give a statement on camera against the PKK: "There was psychological pressure in the prosecutor's office. They brought a camera. They told me to say the PKK tortures people. I didn't accept. The MİT member who tortured me in Azaz said, 'You will not tell anybody what we did to you, what you saw. You will not speak to anyone. If you do, we will find you and we will kill you.' Then I was arrested at the court they referred me to, and sent to the Kilis Prison, where I stayed for 23 days. Then I was exiled to the Tarsus Prison."
Sağlam was strip searched in the Tarsus Closed Women's Prison. She was taken to a hospital and given a report for the wounds and signs of battery on her body. She was not placed in the same ward as other arrestees in the same case because "the wounds on her person have not healed."