Internationalist fighters: We will defend Afrin against Turkey
The internationalist fighters in Rojava said that they will defend Afrin against fascist Turkish regime's invasion attacks.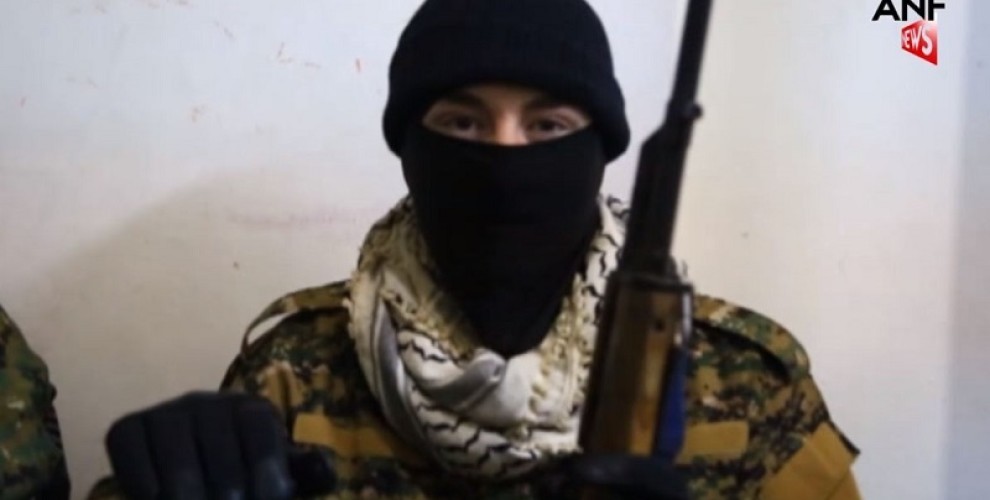 Hundreds of fighters from several countries around the world joined the fight against ISIS in northern Syria. Now they are fighting to defend the values of the Rojava revolution against Turkish state's invasion attacks.
Internationalists in YPG ranks spoke to the ANF about why they are taking part in the resistance in Rojava and the Turkish invasion operation against Afrin Canton of Northern Syria.
Internationalist fighter Argesh said that he wanted to be a part of Rojava revolution after learning about the direct democracy and women's liberation.
"I came over here for the liberation of Raqqa. Ended up being a part of that for six months. Afterwards I went on work for the civil side. And got to see first hand how the revolution here is working and see how the people were interacting with the system. And that's when the Turkish invastion of Afrin occured. And simply just couldn't stay back. Had to join our comrades to defend our land" he said.
Another fighter Andok said after fighting against ISIS for six months he came to Afrin to defend the land.
Internationalist fighters Serhad and Kendal Qamishlo also say that they will fight against the Turkish invasion.