Mother Aqide, a leading figure in the women's freedom struggle
Aqide Ana (Mother Aqide), was a leading figure in the struggle for women's freedom.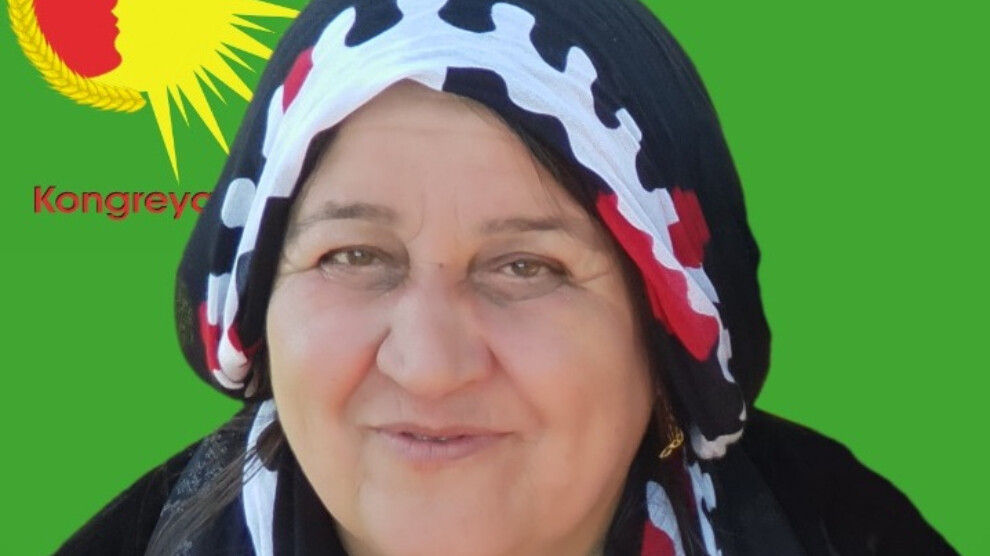 Born in Girkê Legê in 1966, Aqide Ali Osman had actively been at the forefront of patriotic revolutionary actions since the 1980s.
After meeting the Kurdistan Freedom Movement, Aqide Ana [mother], as she become known, was a leading figure in the spreading of the free woman idea. She resisted until her last breath. Aqide Ana, who was arrested twice by the Damascus government for the revolutionary actions she had led, resumed her struggle immediately after been released from prison.
Aqide Ana, who won the love of all segments of the society with her friendly actitude and personality, took her place in Kongra Star to lead the women's struggle. Aqide Ana, who fiercely fought against the male-dominated mentality, also took part in the Girkê Legê Mediation Committee.
After the capture of Leader Abdullah Öcalan by the Turkish state in 1999, Aqide Ana, dressed in black and started to fight for the freedom of leader Öcalan since then.
The invading Turkish state and its mercenaries carried out invasion attacks on Serêkaniyê and Girê Spî on 9 October 2019. Aqide Ana, who once again led the resistance ranks against the mercenaries who committed brutal crimes against the people in both cities, took part in the civilian convoy that went to Serêkaniyê on 13 October.
Fighter jets of the invading Turkish army brutally bombed the civilian convoy. Dozens of civilians died in the bombardment. Aqide Ana, who was among those who dell martyrs, had said minutes before falling: "We will go to Serêkaniyê and support the resistance of our people. The occupying Turkish state claims that we fled. We have never run away; we will never run away. Everyone should know well that we did not bow in front of anybody. The only forces we trust are the YPG and YPJ."
When Turkey and its mercenaries attacked and occupied Afrin in 2018, Aqide Ana went to Afrin, she was once again on the front lines. Akif Mistefa, son of Aqide Ana, who raised her children with the same patriotic spirit, said: "Before the Rojava revolution, my mother had great difficulties due to the policies of the Syrian government. Despite her advancing age and illness, she never gave up on resistance. She showed everyone that she was continuing her struggle against all problems with great determination."