New development on Imrali: Öcalan's TV and radio taken away
KCK Executive Council Member Mustafa Karasu shared new information on the situation in Imrali, stating that Öcalan's television and radio have been taken away after the Turkish army took over the Afrin city center.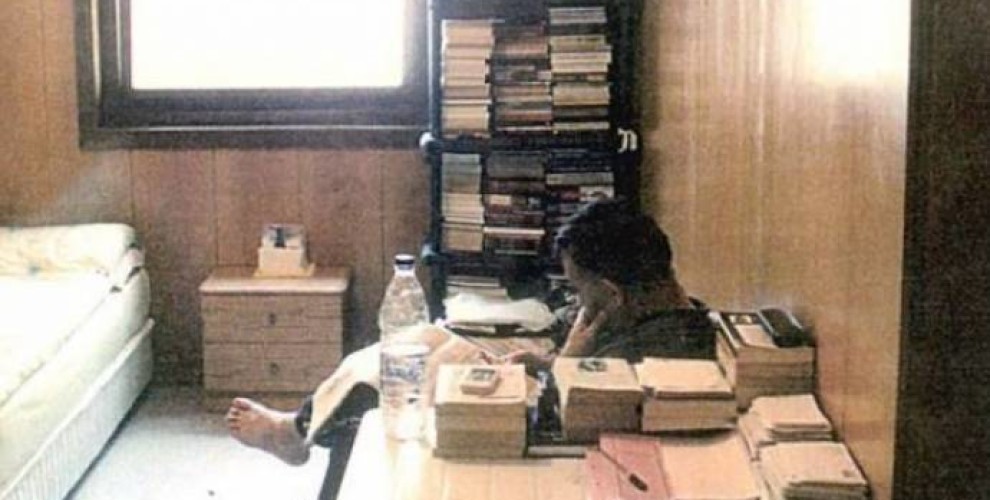 Following PKK Executive Committee Member Murat Karayılan's statements, KCK Executive Council Member Mustafa Karasu also put forth a striking claim regarding PKK Leader Abdullah Öcalan's situation in the Imrali Prison. Karasu wrote an article and wrote about a new development regarding Öcalan.
"HIS TELEVISION AND RADIO HAVE BEEN TAKEN AWAY"
Karasu stated that the television Öcalan watched and the radio he listened to has been taken away and the pressure on him has increased: "After Afrin city center was invaded, Leader Apo's stance disturbed some people and his television which only had a few channels and his radio were taken away, according to information we received, and they have worsened his living conditions further. Them resorting to such measures show how weak and fragile the AKP-MHP fascism is."
KARAYILAN: "WE HAVE NEW INFORMATION ON IMRALI"
PKK Executive Committee Member Murat Karayılan had previously announced an important piece of information regarding Öcalan. Karayılan had stated that the state sent a committee to Imrali to end the resistance in Afrin, and said the following on the new development in the island: "We have received new information. I don't want to announce everything here. The administration of our movement will make the necessary Official statement on this issue to our people and the public. There is a strategic alliance between Turkey and Russia. A committee went to Imrali to end the resistance in Afrin, and pressured our Leader with this demand, Which was refused by Leader Apo. So they have worsened the systemic torture in Imralı even further. We have received such Information, but, as I said, the administration of our movement will be making a detailed statement on this. It is an important issue.
It can be seen very clearly that the Turkish state is engaged in an extensive animosity against the Kurdish people. They have formed alliances with various forces to break the resistance of the Kurds. Their stance and their attacks are not the regular kind. This is a very extensive and deep attack. That is the output. There is no doubt that Leader Apo has also noticed this situation, and displayed the necessary stance. This is our understanding with the information we have. Another situation that has aroused is that the enemy has had great difficulty in the face of our people's resistance. It is understood that they have resorted to all kinds of methods to break the resistance. In this framework, I believe that more extensive information will be made public in the coming days.
ÖCALAN HAD BEEN GIVEN A TELEVISION IN 2011
Öcalan was only able to listen to TRT FM, and was given a small television that had only 5 channels in January 2011. On January 12, 2013, the television in his room had been changed and the Ministry of Justice had announced that Öcalan was able to watch "TRT-1, TRT-6, CNN Türk, Kanal 7, Samanyolu, Show TV, Kanal D, ATV, Star, Ülke TV, Kanal 24 and NTV broadcasts".