PKK: The resistance move is leading AKP-MHP fascism to collapse
"The Newroz of 2019 has become a Newroz of Resistance against the AKP-MHP fascism. We salute everyone that celebrated Newroz on this basis, women and youth in the first place, and wish an even greater success and victory in the 2632nd Newroz Year."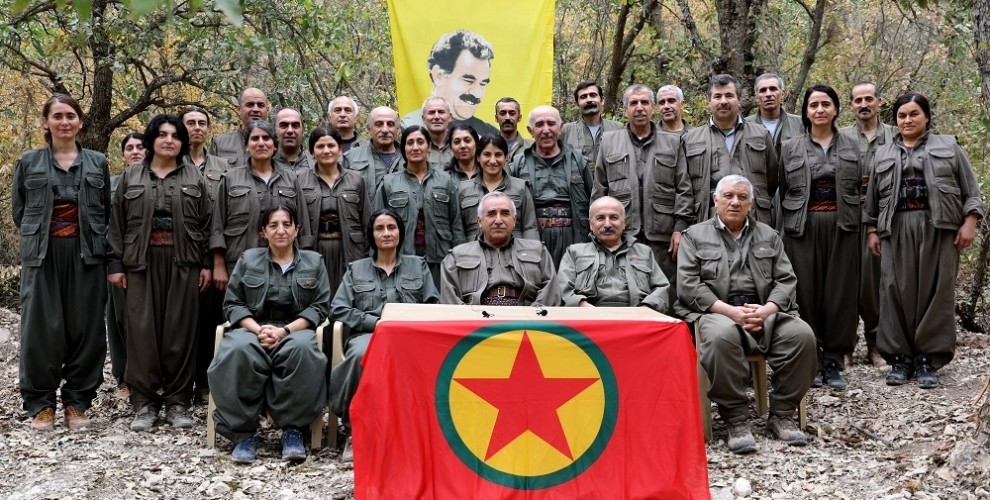 Kurdistan Workers' Party (PKK) Executive Committee released a statement about the developments taking place in the "Let's break the isolation, tear down fascism and free Kurdistan" resistance move.
The PKK statement said the following;
"The entire humanity has seen that 2631st Newroz has been one of the most glorious Newroz days of all times. The Kurdish people, all peoples and the oppressed have filled Newroz freedom squares. The unity, resistance and victory resistance of Newroz, a Feast of Freedom, has become concrete with the "Let's break isolation, tear down fascism and free Kurdistan" resistance move we have been carrying out as the Kurdish movement and people.
Rejecting the Imralı isolation and torture system that has now become a system of government, millions of people demanded that Leader Abdullah Öcalan be granted with free living and working conditions. The Newroz of 2019 has become a Newroz of Resistance against the AKP-MHP fascism. We salute everyone that celebrated Newroz on this basis, women and youth in the first place, and wish an even greater success and victory in the 2632nd Newroz Year."
"WE SALUTE SDF'S HISTORIC VICTORY OVER ISIS"
Regarding the victory of Syrian Democratic Forces (SDF) over ISIS in Syria, KCK said the following; "Uniting with Arabs and all other peoples in North-East Syria, our people in Rojava have crowned the heroic resistance they have mounted against fascist ISIS mercenaries for four years with ultimate victory. Having waged a struggle based on National Heroism line, YPG-YPJ and North-East Syrian Democratic Forces, SDF, presented a historic victory to our people and all humanity on 2019 Newroz.
Planting the SDF flag in the last ISIS pocket, SDF has freed the entire humanity from the darkness of ISIS. The General Command of the SDF announced that during the four years of historic war, 11 thousand of their fighters were martyred and 20 thousand were wounded. We greet the SDF commanders and fighters who made Newroz more meaningful by defeating the fascist mentality and politics in the body of ISIS and presented a historic Feast of Victory to our people and all humanity, as well as all the Coalition forces that have taken part in the fight against ISIS, hoping that their battle against fascist gangs will be permanent.
We commemorate all the brave martyrs of this historic victory with respect, wish a speedy recovery to all the wounded, and we salute all the peoples of Rojava Kurdistan and North-East syria that have achieved a victory."
"WE PROMISE TO ACHIEVE THE GOALS OF MARTYRS AGAINST ISOLATION"
The statement continued, pointing to the first martyrdoms of the "Let's break the isolation, tear down fascism and free Kurdistan" resistance move as part of the Great Hunger Strike Resistance that started under the leadership of Leyla Güven on 7 November 2018 and spread to the entire world.
Referring to the actions of Zülküf Gezen who fell a martyr in Tekirdağ Prison, Uğur Şakar in Germany and Ayten Beçet in Gebze Prison, PKK remembered the martyrs with respect and gratitude and promised to achieve their goals and keep their memories alive. "We share the sorrow of their families and of all our people. Women and youth being in the first place, we call on all our people, revolutionary-democratic forces to understand and claim the martyrs."
"METHODS INFLICTING BLOWS ON FASCISM SHOULD BE TAKEN AS BASIS"
Remarking that the "Let's break the isolation, tear down fascism and free Kurdistan" resistance move developed by the Kurdish people around the Great Hunger Strike Resistance has spread all around the world and reached a significant phase, PKK said; "This resistance, which has encircled the fascist mindset and politics from four sides, is rapidly leading the AKP-MHP fascism to collapse. It is already visible that this collapse will get even more clear with the 31 March local elections. Beyond doubt, this resistance, which aims to destroy the fascist-genocidal mindset on the basis of smashing the Imralı torture and isolation system, is a resistance of victory and freedom. It is a resistance of national honour and success developed on the path of Mazlums, Kemals, Hayris, Saras and Zilans. For this reason, it is important and necessary to understand the line of action correctly, to act in not individual bur organised manner and base on methods to inflict blows on fascism. Some actions cannot be repeated, it would be meaningless to try to repeat them. The actionos of Zülküf, Uğur and Ayten comrades are actions of this kind. We believe that all the comrades in all areas, prisons in the first place, will act with this consciousness, act in a not individual but organised manner, and base on methods of action that will constantly hit the enemy, weaken and ultimately destroy fascism."
"COMRADE BARAN WILL BE AVENGED"
PKK Executive Committee continued; "We have come to know with great sadness the martyrdom of our very valuable friend, comrade and our fellow worker in HBDH, MLKP militant Baran Serhat, who lost his life as result of an attack by the gangs in Rojava on 23 March. We remember great revolutionary, our comrade Baran Serhat with respect and love, and share the sorrow of our friend MLKP administration and cadres. We state that comrade Baran, who have made great contributions to the works of HBDH for the past three years, will definitely be avenged. We call on all the workers and laborers, women and youth of Turkey to claim the memory of comrade Baran and ensure a stronger participation in the united revolutionary struggle. Comrade Baran is a martyr of Turkey's revolution, a martyr of Kurdistan, and a martyr of Rojava and the Middle East. His memory will always remain alive in Free Kurdistan and Democratic Turkey and the Middle East. The united resistance of peoples will break the isolation, tear down fascism and achieve a free Kurdistan and democratic Turkey."