Racist attack on Kurdish workers in Turkish province
Already challenging circumstances for Kurdish seasonal workers exacerbated by racism of the Turkish population in western Turkey.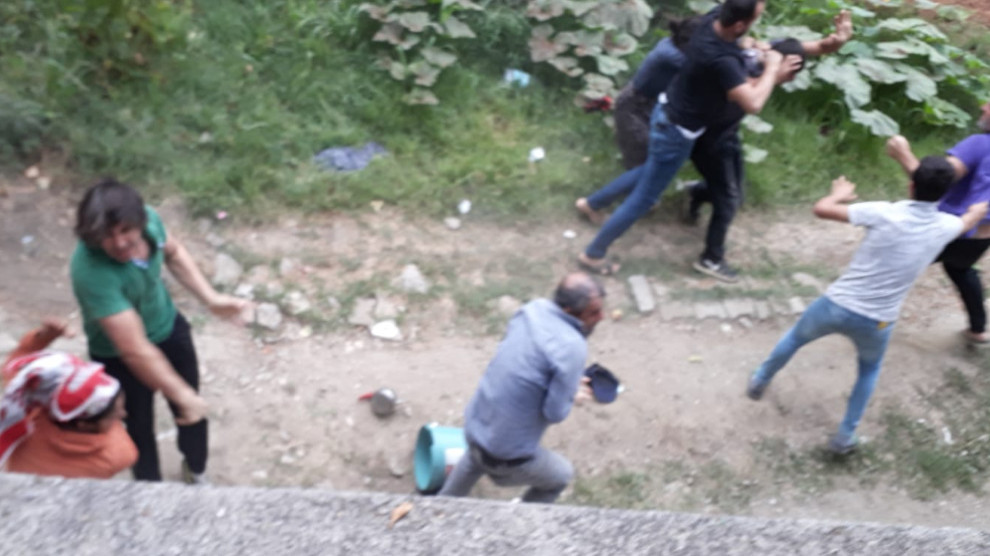 16 seasonal workers from Mardin who went to the Sakarya province in northwest Turkey to work in hazelnut gardens, have been attacked by their employer and local residents.
One of the attacked workers, Barış Demir, said the following: "In the morning we went to the garden to work. The employer came to us and insulted us, calling us "pack of dogs". As we were then leaving the garden, the employer threatened us, saying "do you take this place for your home? This land is ours". Then all the eight people there attacked us with sticks."
Following the racist attack, the Kurdish workers have left for their hometown.
Racist attacks against Kurds not uncommon
Racist lynch attacks on Kurds are frequent in Turkey. At the end of May, a 20-year-old Kurd was stabbed to death on the street in Ankara because he was listening to Kurdish music. Last fall, a 74-year-old pensioner was attacked by a racist in a hospital in Çanakkale in western Turkey because he had spoken Kurdish with his wife. At about the same time in Istanbul, there was a serious racist police assault on a bus driver of Kurdish origin at a bus station. The man's eardrum had burst as a result of the attack. In summer, a group of tourists from Southern Kurdistan was attacked by a racist mob while visiting the city of Trabzon on the Black Sea coast. Nine of the victims were subsequently arrested. At the end of 2018 a Kurd was shot dead in Sakarya because he answered "yes" to the question whether he was a Kurd. In his defense, the attacker declared that he was drunk and could not remember anything.
Syrians also live under threat
The conditions for Syrian refugees in Turkey are also dangerous. Two and a half weeks ago, a 21-year-old Syrian youngster was shot dead at a bus stop in Istanbul. Witnesses said that the perpetrator had shouted "Get the hell back to Syria" before he shot the Syrian with two shots. In April, a 19-year-old Syrian refugee in Adana was shot dead by a policeman.
RELATED NEWS: