Man, 74, brutally assaulted for speaking Kurdish in Çanakkale
Ekrem Yaşlı was brutally attacked when speaking in Kurdish with his wife who was being treated at the 18 March University Hospital in Çanakkale. The racist assailant was a relative of another patient.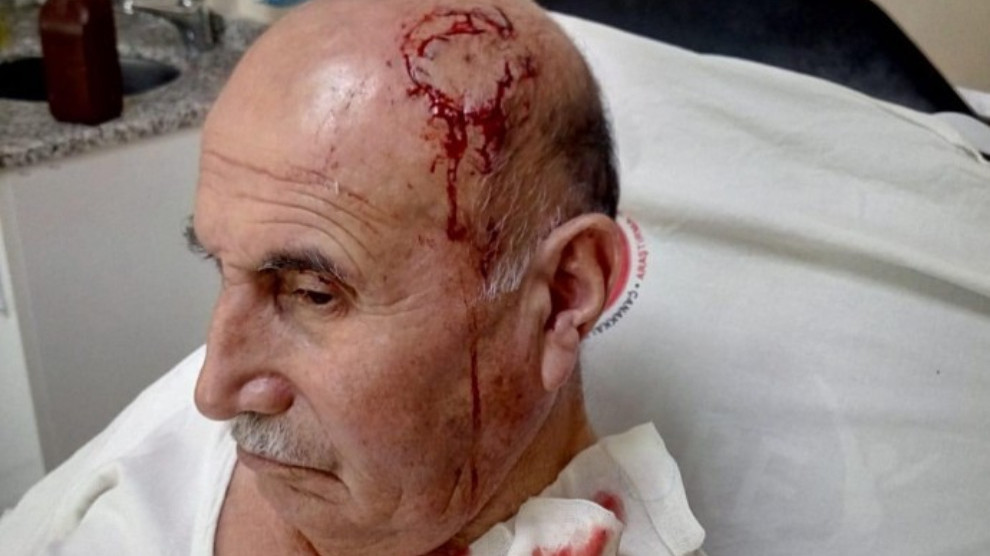 Bedriye Yaşlı (71) and Ekrem Yaşlı (74) have been the victims of a racist attack because they spoke Kurdish among themselves in Çanakkale 18 Mart University Hospital.
Ekrem Yaşlı was talking with his wife in Kurdish, as she doesn't know Turkish, while they were in the hospital where she was to undergo eye surgery.
Other patients in the same room started to abuse the elderly couple, saying: "This is the Republic of Turkey." The relative of one of the patients left the room only to get back with a bottle of water in his hand. He threw the bottle at Yaşlı and hit him in the head. 
Ekrem Yaşlı was treated by hospital staff.
Human Rights Association (İHD) Çanakkale Branch has filed a complaint against the aggression.