Shehba FM radio goes on air
Shehba FM radio has gone on air.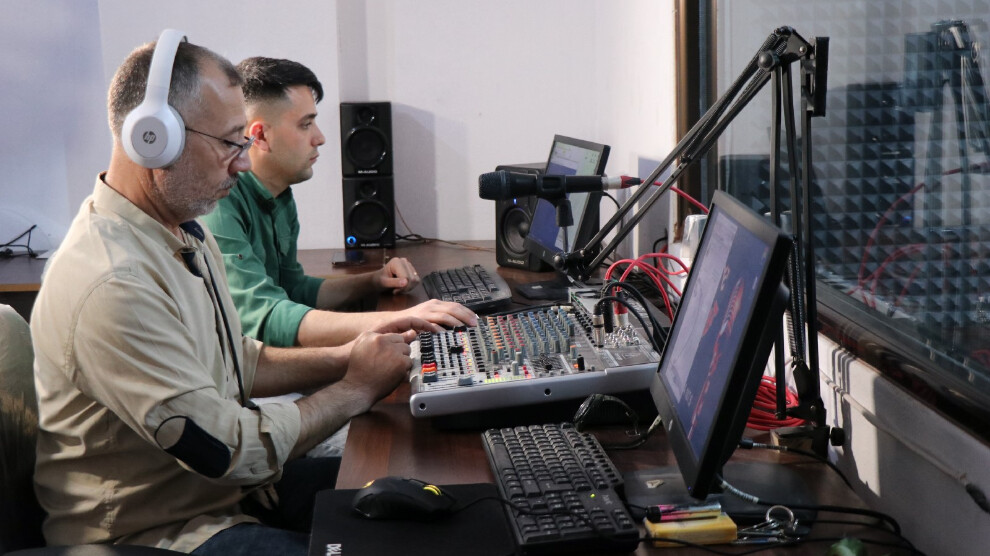 Shehba FM radio announced that it had gone on air. Representatives of non-governmental organizations and political parties attended the radio's live broadcast celebration.
At the celebration, Dirbêsiyê Radio management member Hesen Omer, who taught the members of Shehba FM radio, congratulated everyone on the start of broadcasting.
Obstacles increased our resistance
Stating that the radio broadcast is for the people of Shehba, Aleppo and Afrin, Hesen said: "I wish the radio to be a place where the people have fun, and I wish that it will be the voice of the people in these three regions."
The radio was inaugurated by Roşan Mihemed, a member of the Martyrs' Families Council, and Zîlan Hemuş, a member of Shehba FM radio.
Shehba FM board member Arif Silêman said that the obstacles they met before going live increased their resistance.
Shehba FM is the first radio station in the neighbourhoods of Şêxmeqsûd and Eşrefiye, said Silêman, adding: "We are broadcasting the truth for the first time through our radio. This is thanks to the sacrifices of the martyrs and the resistance of the people of both neighbourhoods."
Silêman said: "The radio will be the voice of the people and the truth. We will convey our voice to our people and the world through the radio."