The difficult work of journalists exposing crimes in Afrin
Northern Syrian journalists said international media are silent on the genocide carried out by the Turkish army and mercenaries in Afrin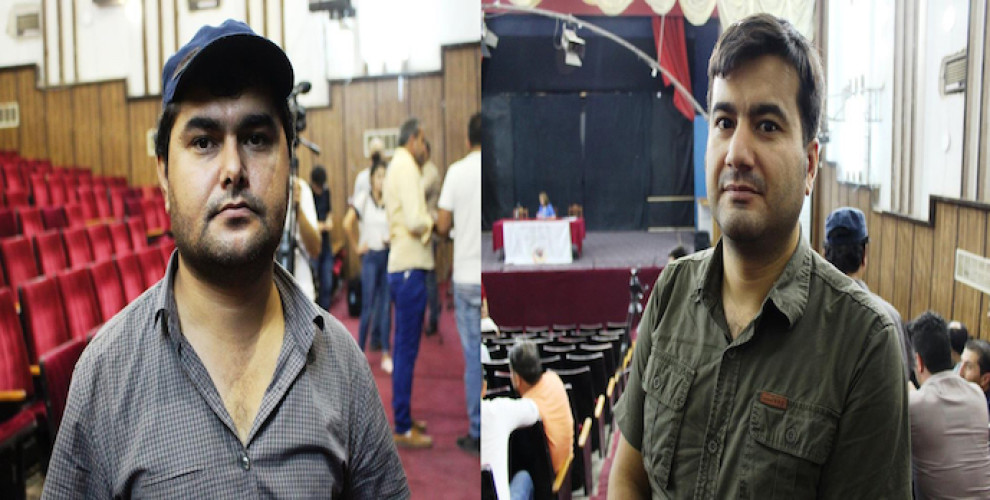 Journalists working in Northern Syria talked to ANHA about the reality of the occupying Turkish state and its mercenary allies and its effects on human rights violations in Afrin.
Noting that the occupying Turkish state's attacks in Afrin turned in fact into a full occupation, Free Press Union co-chair, Azad Sipan Can said: "Many states, beginning from Russia, have planned this occupation together. Some states gave arm support to Turkey, while other remained silent as it was in their own interests".
Sipan Can added that those who have conscience cannot remain silence watching the crimes committed and still being committed by the Turkish state in Afrin. 
"The occupying Turkish army and mercenaries are carrying out massacres every day leaving hundreds of civilian victims. Remaining silent on this is not an option".
Sipan Can said: "The Turkish state does not respect the rights of journalism, does not allow journalists to publish the facts, but instead arrests and persecute journalists. For this reason, - Can added - Turkish army do not allow the press to go to Afrin and follow the crimes they have committed".
Journalist Cano Şakir spoke about the inhuman policies of the Turkish state against civilians in Afrin. 
"The crimes and rights violations carried out by the Turkish state in Afrin since March - he said - have not occurred elsewhere in Syria. Every day from the region we get news of death. Unfortunately, though, the silence on what is happening in Afrin is deafening". 
Cano Şakir described what people are living in Afrin as a genocide. 
"Every day there are reports of yet more death. - he said - This is genocide. Despite the fact that some international human rights organizations have condemned the policies of the Turkish state in Afrin, there are many more world media that have remained silent and have not produced any reports".
Cano Shakir said that journalists working within the framework of the Free Press Union (YRA), are increasing the role of visual and written documentation on the people living in Afrin.
Shakir ended his remarks by saying that the international media are actually silent on what is happening in Afrin because they are linked to state politics. He added tha covering up the crimes committed in Afrin actually amounts to a political decision and could not be accepted.