The Marikana Massacre: Neo-colonialism, Extractivism, Resistance. Interview with Andy Higginbottom
The Marikana Massacre: Neo-colonialism, Extractivism, Resistance. An interview with Dr Andy Higginbottom.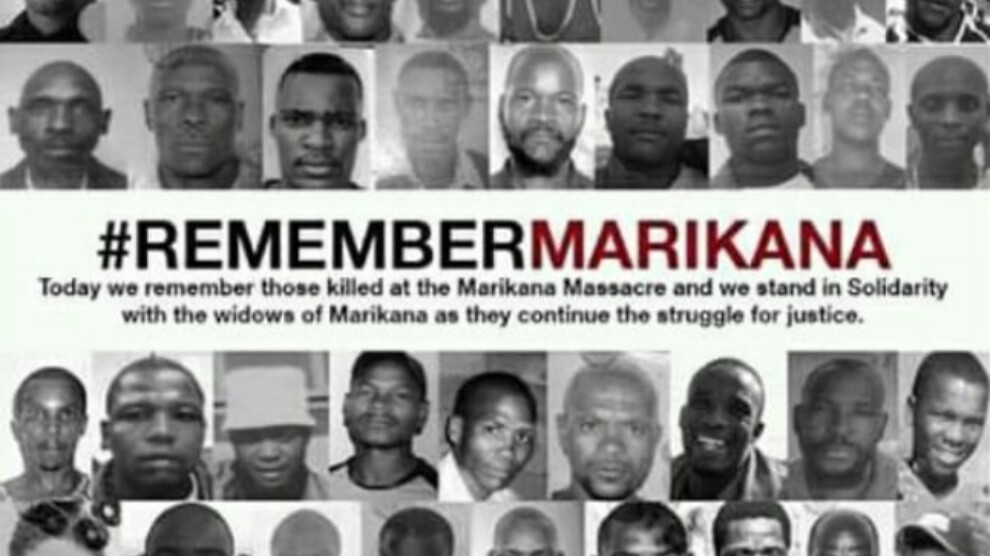 Connor Hayes speaks with Dr Andy Higginbottom, about the killing of 34 miners on 16 August 2012 in Marikana, South Africa, an event since known as 'the Marikana Massacre', who were on strike while working for a mine owned by the British company Lonmin.
Topics of discussion include the collaboration between the ANC government of South Africa, the South African Police Services, and the Lonmin company to massacre the miners, the historical role played by British mining companies in colonizing Africa, the resistance of peoples in Marikana and around Africa against the extractive neocolonialism of corporations from Britain and the global north.
The interview also addresses the issue of the international solidarity movements that have arisen in support of the people of Marikana, including a demonstration held on 16 August 2021, on the 9th anniversary of the massacre, outside the South African embassy in London which Dr Higginbottom helped to organise.
Dr. Higginbottom is an associate professor in the department of politics, human rights and international rights at Kingston University in London, where he teaches and researches on international political economy, slavery, emancipation, and extractivism. He has also been a long-time international solidarity campaigner, in active support of social movements in Colombia, South Africa, the Eelam Tamils, and anti-colonial and liberation movements around the world.
Connor Hayes is an activist, researcher, and a student of philosophy. He was a member of the 2019 International Peace Delegation to Imrali.
Sinethemba Fundraising Appeal:
Sinethemba Women, Marikana South Africa Workshop
This interview is sponsored by the Peace in Kurdistan Campaign and the Campaign Against Criminalising Communities.