Turkish MİT is deployed in outposts under KDP control
Units under Turkish secret services MİT are stationed at outposts under KDP control, extending from Haj Omran border gate to Mount Korek.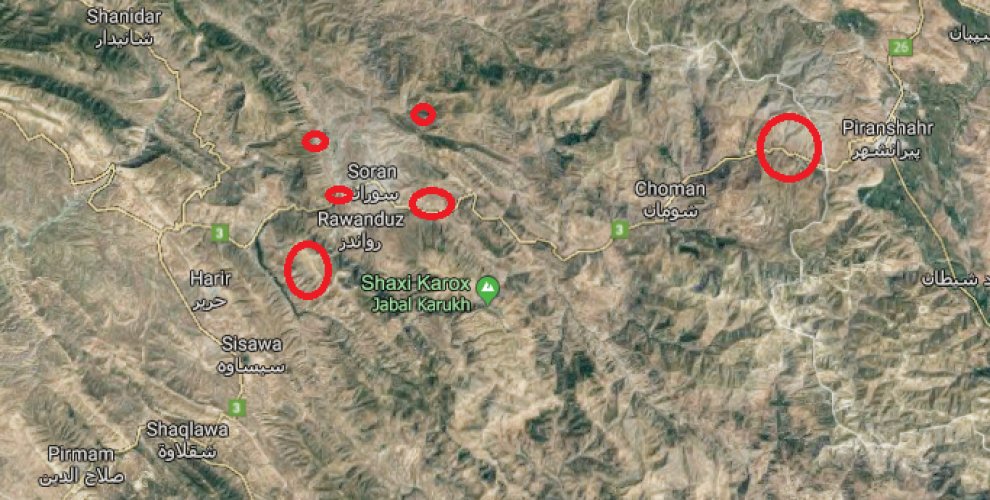 The Turkish army has bases in several areas across southern Kurdistan, northern Iraq and continues its dirty activities through Turkish National Intelligence Service (MİT).
ANF has acquired important information on where MİT is deployed in South Kurdistan territory.
According to information ANF obtained from local sources, units under Turkish MİT are stationed in Hill Serê Rola in Qesrê area, where there is an outpost under KDP control, and is conducting reconnaissance activities on daily basis in Koliter, Mamê Rut, Berdezerdan, Şêrawaz regions.
The outposts located in Diyana, where security is maintained by Zerevan forces under the lead of Heci Birofi, have been made open for MİT's intelligence activities and MİT has been active in these centers for years.
MİT POSITIONED IN KDP OUTPOSTS ON MOUNT KOREK
It has been learned that the outposts on Mount Korek which are under the control of Zerevan forces affiliated to Sidar Barzani have been used as a center by the Turkish intelligence. These outposts on Mount Korek are located in a region extending from Dola Alanê border, Dola Meleken and Kêlkilêl mountain to Helgurt's back border, from there to Ako and Gereway mountains in Rawenduz region.
HAJ OMRAN UNDER MİT CONTROL
As is the case in all outposts under KDP control, MİT units are stationed in another outpost held by KDP's Zerevan forces on Mount Wêzê at Haj Omran border. Reports suggest that Parastin members in Diyana are providing support for these MİT teams that are conducting daily reconnaissance and surveillance activities in these areas. Right next to the area in question are centers of the Iranian forces.