Writer Meral Şimşek: They want to end my literary life
PEN member, Kurdish writer and poet Meral Şimşek, who was sentenced to 1 year and 3 months in prison for "making propaganda for a terrorist organization" on the grounds of her poems and stories, said: "They want to end my literary life."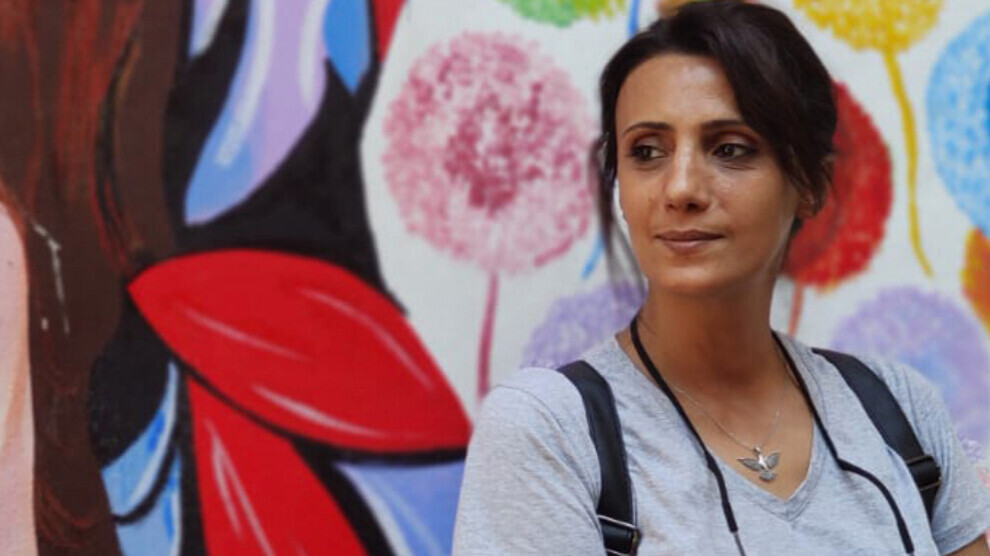 PEN member, Kurdish writer and poet Meral Şimşek, was imprisoned in Turkey precisely for the poems and stories she wrote and that won many awards.
Şimşek, who was acquitted of "membership in a terrorist organization" at Malatya 2nd High Criminal Court, where she was under trial, was sentenced to 1 year and 3 months in prison for "making propaganda for a terrorist organization". It turned out, before this sentence, that Şimşek, who had tried to cross into Greece but was caught by Greek intelligence and sent back to Turkey, was also sued for "entering a military forbidden zone".
Şimşek's membership in the Mesopotamia Writers' Association, the poem she wrote for her brother who lost his life in the political struggle, the award she received from this poem, the stories she wrote and the books she edited were the subject of accusations, in the reasoned decision of the sentence given for the allegation of "making propaganda for an illegal organization". In the decision there were sentences like "she was seen to have a criminal personality" and "it could not be concluded that she would not repeat the crime".
Police threats
Speaking about the ruling with ANF, Şimşek said: "As a Kurdish writer, unfortunately, I have been punished for my writings and the literary awards I have received for my work."
Emphasizing that it was tragicomic for the court to speak of a "criminal personality" in its reasoned decision Şimşek noted that this was clearly an operation of revenge.
Pointing out that this trial took place after she was kidnapped and threatened by the police in 2019, Şimşek said: "I actually experienced what they threatened to do at that time. They told me then that if I had not done what we wanted – becoming an informer for them – they will end my literary life. The reason for this sentence is clearly going in that direction. They want to end my literary life. Because I tried to reflect reality in what I write. Just because of this, I was kidnapped, threatened, put on trial, and had to sign at police stations for months, with a travel ban for almost a year."
'My children too suffer systematic repression'
Şimşek, mother of two, said that she was subjected to repression for months, and added that this systematic harassment was a policy of intimidation.
She added that she has been receiving psychological treatment for months at the Human Rights Foundation of Turkey (TİHV). "Two weeks ago, unfortunately, I had to undergo a serious surgery for the recurring problems due to the torture I suffered in the past and I still have difficulties in walking and returning to a normal life. As someone who has been subjected to not only mental but also physical torture, I continue to be tortured in this way. All these experiences unfortunately affect the mental and physical health of my children as well, and we are being systematically persecuted."
'I can't be punished for my writings'
Reminding that she was tortured by the Greek Intelligence and thrown into the Meriç River on 29 June 2021, while crossing to Greece illegally in an attempt to escape before the sentence, Şimşek said that she was arrested and sent to prison in Turkey. She was released on probation a week later.
Şimşek said that on 16 November she will go under trial for "entering a high security military forbidden zone" and added: "All I do as a writer is to write and all I want is to live in safety, but unfortunately it seems that this is not possible and that I will continue to be on trial."
'I won't give up. I will continue to write'
Şimşek said that that Kurdish PEN, PEN International and other PEN centers of which she is a member did their best to keep attention on the trial. The same applies to the Human Rights Organisation (IHD), TIHV, Amnesty International, MLSA Turkey and their lawyers who worked hard to ensure that the lawsuits were dropped. She said she found it very helpful to receive this support.
Şimşek said: "As a Kurdish woman writer and poet, I will never stop writing the truth and fighting for this cause. As someone who has lost so much both in terms of family and personally, I see giving up as a betrayal. That's why I will continue to write, produce and resist no matter what. And I will continue to do so because I believe it is right."