Young man from Dirbêsiyê: Turkey has removed my kidney
Syrian Basil Mihemed Nezir, who was shot by Turkish soldiers at the border and taken to Kızıltepe State Hospital for treatment, stated that his kidney was stolen while he was in hospital and called on international human rights organizations to investigat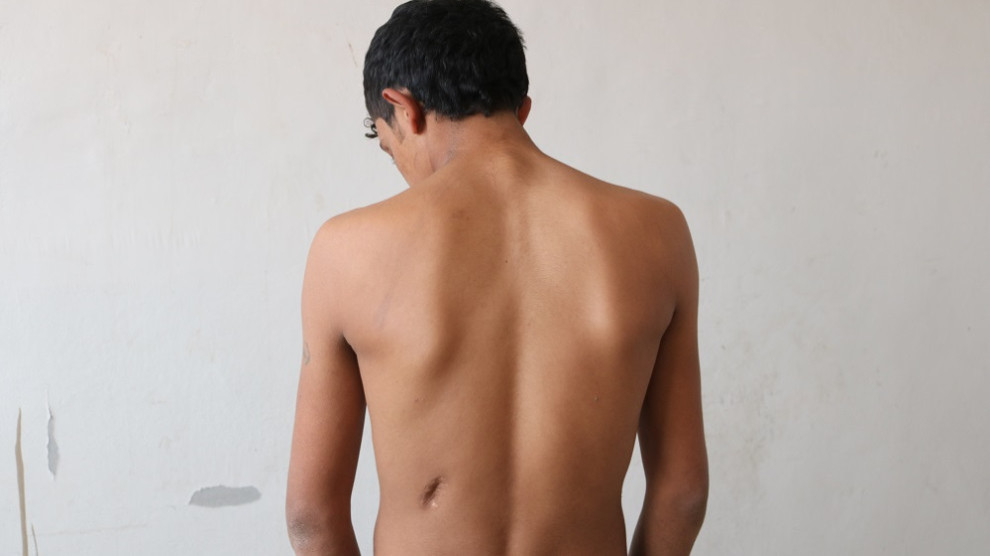 Born in Syria's north-eastern city of Dirbêsiyê, Basil Mihemed Nezir (27) was shot by Turkish soldiers while attempting to cross the border to Kiziltepe two years ago.
Nezir, who was tortured despite being injured, was taken into custody to Mardin Gendarmerie Station. Nezir was later treated at Kızıltepe State Hospital. He was operated here and returned to Dirbêsiyê with the help of his family. After a while, Nezir began feeling unwell and was taken to hospital.
Nezir told us about his experience in 2017: "We tried to cross the border to work, we were 16-17 people. We were spotted and Turkish soldiers opened fire wounding me on my left abdominal side. It was a light injury. We were taken to the police station with my two friends. I was taken to the hospital. They slept me to perform surgery where I was hit. When I woke up, I had two separate sutures on my left and right sides. Then I returned to Dirbêsiyê with the help of my family."
After feeling unwell, Nezir went to hospital only to find out that he had one kidney left. "Kiziltepe State Hospital stole my kidney. I underwent surgery and when I woke up I had noticed that I had two scares, but I did not feel anything at first."
Investigation needed
Nezir called on international organizations to investigate his case. Nezir was displaced because of the attack of the Turkish state on 9 October. Nezir and his family, who left their home when Dirbêsiyê was attacked by mortars are now struggling to survive in a school in Hesekê.
Nezir's mother, Zehra Bedran, said that her son had been living without a kidney for two years now and he had a half life. "My son is currently living with a single kidney. He needs blood once a month. I take my son to the hospital constantly. We pay 30-40 thousand Syrian liras per month in the hospital. We are poor, we cannot afford that. Now I do not know how to cover the hospital costs."
Organs theft is not new
Tthe Syrian Human Rights Observatory (SOHR) had risen the issue of organs theft before. On 25 November, following an explosion in Girê Spî, a minor was wounded and taken to the hospital by Turkish soldiers. He had his organs removed, said witnesses.
The SHOR called on international organizations to investigate the issues, as similar claims regarding the Turkish state have been raised several times by refugees who migrated after the war in Syria began in 2011.