Campaign launched for dozens of journalists detained in Amed
A petition campaign has been launched for dozens of journalists detained in Amed for five days.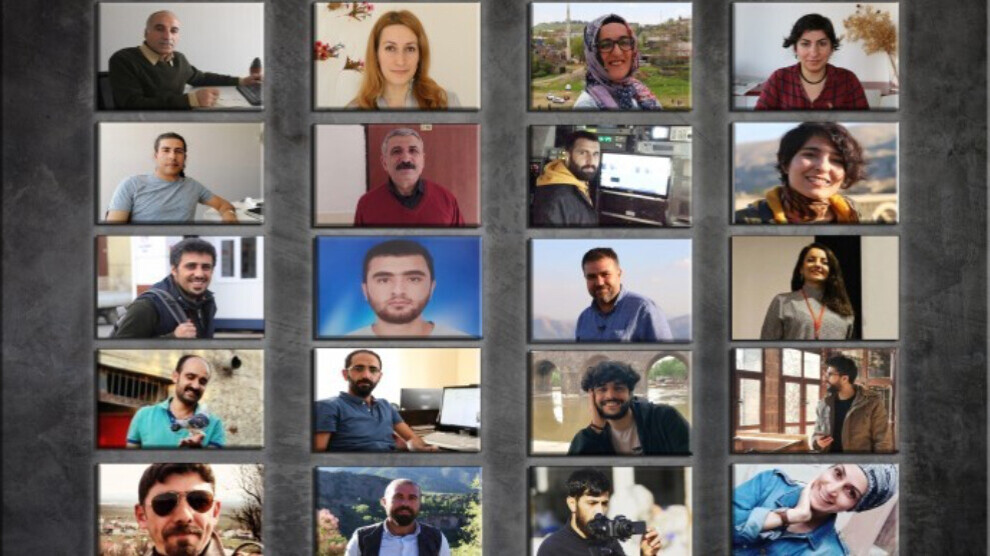 In the raids carried out in Amed on 8 June, 21 people, 20 of them journalists, were detained. Journalists have been kept in custody for five days. A confidentiality order has been placed on their files. The charges against them are unknown.
A campaign called "The free press cannot be silenced: We stand by our detained colleagues!" was launched by a group of journalists.
The signature campaign will continue until 1 pm on 13 June.
The text of the campaign said: "We, the undersigned professional media institutions and journalists, condemn the detention of Kurdish journalists and press workers by police during raids carried out on Wednesday, 8 June. We call on everyone, especially the opposition, who claim to law, justice, equality, freedom and democracy, and who intend to prepare for the Turkey of the future, to stand in solidarity with our colleagues in detention and take a stand against the violence of the government."
The campaign demands the immediate release of Kurdish journalists.
The journalists in custody are as follows:
Dicle Fırat Journalists Association (DFG) co-chair Serdar Altan, JINNEWS Director Safiye Alagaş, JINNEWS editor Gülşen Koçuk, Mesopotamia Agency (MA) editor Aziz Oruç, Xwebûn Newspaper Editor-in-Chief Mehmet Ali Ertaş, Ömer Çelik, Suat Doğuhan, Ramazan Geciken, Esmer Tunç , Neşe Toprak, Zeynel Abidin Bulut, Mazlum Doğan Güler, Mehmet Şahin, Elif Üngür, İbrahim Koyuncu, Remziye Temel, Mehmet Yalçın, Abdurrahman Öncü, Lezgin Akdeniz, Kadir Bayram and Feynaz Koçuk.