Güney: Free press target for not giving up writing the truth
On 9 October, as a result of the operation carried out by police involving raids at some 200 addresses, 151 politicians and journalists were taken into custody.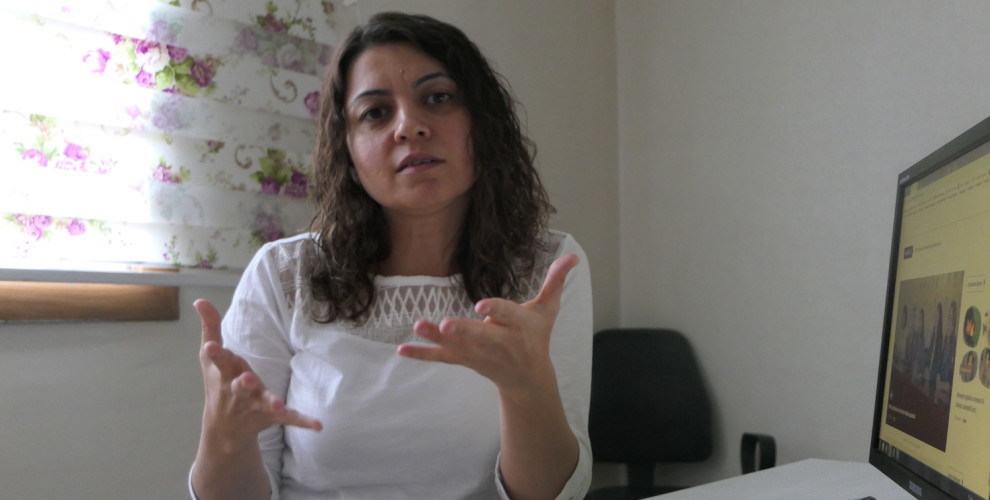 So far, 127 of them have been remanded in custody.
The Provincial Security Directorate in Amed has released 23 people. Last Thursday of the 24 people giving statements, 11 were released while 13 were remanded in custody. Among them was journalist Kibriye Evren.
Three more journalists were released, while 20 more were released on condition of judicial control, and an extra 2 were released after the statement of the prosecutor.
Speaking to the ANF about the political operations carried out against the Kurdish media, Mesopotamia Women's Platform spokeswoman, Ayşe Güney, pointed out that the majority of the detainees in the operations were women. 
Güney said: "These detentions show that especially from the 2015 general elections, what is feared is the empowerment and determination of women".
Women, added Güney, in "the 2015 general elections showed their determination and stance and showed that they are not ready to step down at the time when the state was trying to silence everybody through the state of emergency. The aim of the power is to break this strong will and the struggle carried out by women, which is why they are carrying out these political operations".
General repression before local elections
Stressing that the operations which led to the detention of so many journalists just before the local elections are not a coincidence, Güney added that the aim of the State is to anticipate the local elections. 
Stating that political operations are a representation of the AKP's Kurdish approach, Güney said: "These detentions are the embodiment of the Kurdish approach maintained by the AKP for 16 years. The main aim - she said - is to destroy Kurds, liquidate them and, if possible, exterminate them".
We won't give up writing facts
Noting that the AKP is trying to monopolize the press, Güney stated that the free press, which does not compromise its stance, has been targeted by the government.
Güney said: "The free press is targeted would not give in to power nor would it make any concession and would continue to write what is happening". 
Güney appealed for the release of the detained journalists: "We, as the successors of the free press tradition, will never compromise on our quest for truth and continue to write the truth".