HDP: Kurdish press continues to play a crucial role
The Peoples' Democratic Party (HDP) celebrated the 'Kurdish Journalism Day' saying that, "The Kurdish press continues to play a crucial role in enlightening the society and being the voice of the public."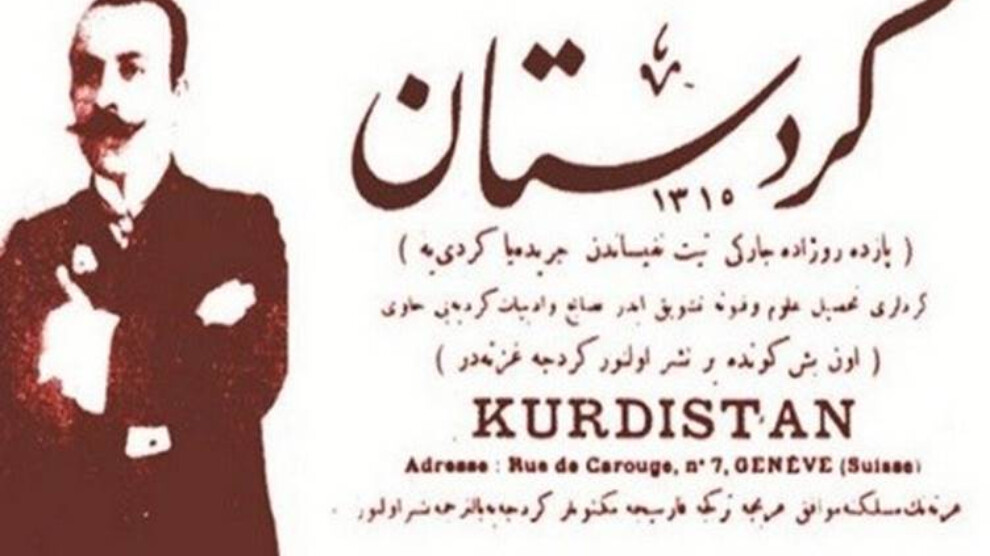 Tayip Temel, HDP Deputy Co-Chair in charge of Press and Propaganda Commission, issued a written statement to mark the 'Kurdish Journalism Day'.
"April 22 is celebrated as the Kurdish Journalism Day since the first Kurdish newspaper, the Kurdistan newspaper, was published by Mîqdat Mîdhed Bedirxan in Cairo on this day in 1898. 124 years ago, 31 issues were published in 15-day periods. The newspaper began its publication life in exile due to the oppressive practices of the Ottoman administration and laid the foundations of the free Kurdish press. The Kurdistan newspaper became the precursor of the free press tradition which is based on the pursuit of truth," Temel said.
'KURDISH PRESS PERSISTED DESPITE ALL ATTACKS'
Temel stressed that the Kurdistan newspaper shaped the Kurdish enlightenment, culture and art, intellectual and political life.
"This adventure, which started in exile 124 years ago, has always been the target of the ruling powers that pursued policies of denial and destruction. The Kurdish press and the tradition of the free press have survived all attacks in a long struggle, paying huge prices. Today, it continues to play a crucial role in enlightening society and being the voice of the public. Without compromising press freedom, the Kurdish press continues the legacy of journalists such as Mîqdat Mîdhed Bedirxan and Musa Anter.
The Kurdish press, however, is facing a much greater danger currently. Attacks against the gains of the Kurdish people and the interests of the ruling powers are the biggest threats and dangers it is facing. Promoting the rights of the Kurdish people and freedom is the legacy that Kurdistan newspaper created.
MARTYRS COMMEMORATED
As we celebrate the Kurdish Journalism Day, we call on the relevant parties to promote the interests and freedom of the people and to defend the truth in the face of the attacks threatening the existence of the Kurdish people. We commemorate the press workers and martyrs of the free press who lost their lives in this cause. We congratulate the media workers who cling to the truth despite all the pressures."