Imprisoned journalists urge people to protect their right to receive news
DFG co-chair Dicle Müftüoğlu, who was arrested on World Press Freedom Day, stated that she was accused of her 23 years of news coverage and called on all NGOs and society to stand up for the right to be informed.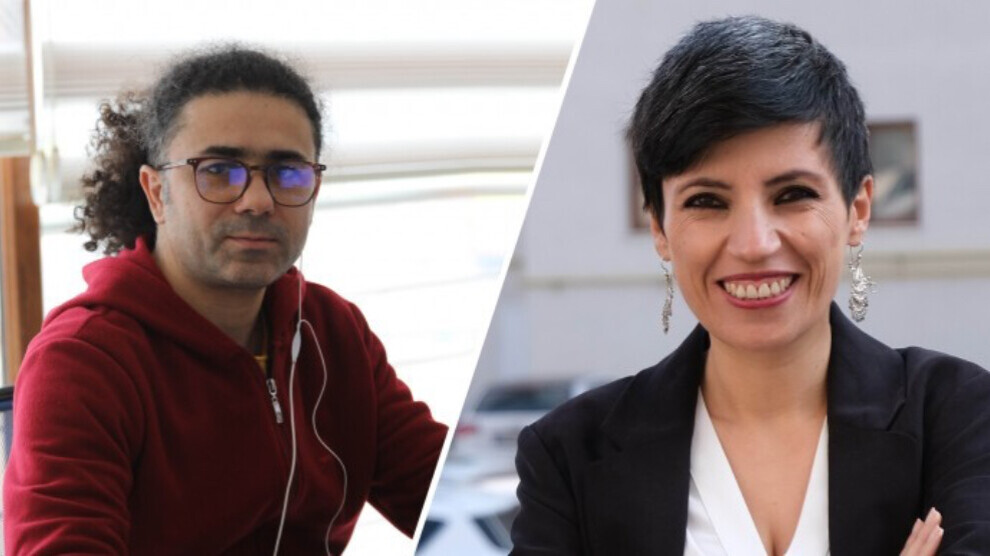 Dicle Fırat Journalists Association (DFG) co-chair Dicle Müftüoğlu and Mesopotamia Agency (MA) editor Sedat Yılmaz were detained on 29 April during an operation in 15 cities as part of an Ankara-based investigation.
Journalists were remanded in custody on charges of "membership in a terrorist organization" for their professional activities on 3 May, World Press Freedom Day.
Müftüoğlu and Yılmaz sent a message from Sincan Prison, where they are imprisoned, emphasizing that the free press would win.
Müftüoğlu said that 5 of her journalist friends were detained after their arrest and all equipment was seized during the raid.
Müftüoğlu stated: "After a 15-hour bus journey, we were brought to Ankara. We were asked about our journalistic activities and telephone conversations by people working in different fields that we did not know. In the past, it was considered a crime to cross the road under the same tree. Now say hello to people we now suspect is indicted is considered an 'organization' meeting. On 3 May, World Press Freedom Day, the handcuffs we had been holding for 4 days were tightened even more. We were brought to this place where I am, or rather, where I am kept with a show. We were put on a single line for show purposes. They tried to bend our heads forward."
The journalist continued: "Of course, the government that created this situation in which writing facts and defending freedom of expression to the press is a crime, will surely go. The government, which has been trying to consolidate its throne with all the operations it has carried out for the last 10 months, will be defeated thanks to the struggle of those who want freedom. We will also try to make the democratic public aware of what is happening, even if we are in jail. We know that what is wanted to be imprisoned here is the truth, not us. That's why we call on all our colleagues to raise their voices and defend truth and journalism. We call on all NGOs and society to stand up for their right to be informed. The dark, pitch-black sky today is the sign of the rising sun. Against all blackouts, we will win. The free press will win. Greetings and love."
Journalist Yılmaz stated: "First of all, I would like to thank the professional institutions for their solidarity and efforts. All of the accusations against me are based on the news that I have written and signed in my 23 years of professional life. This information, which can be accessed through open sources, was tried to be illegalized with an unnecessary investigation. They used a secret witness whose presence or absence was unknown and who apparently did not know me. It was an election operation. And also an operation related to my determination to stand in solidarity with my colleagues who were arrested before me. Those who carried out this election operation will go in that very same election. Greetings and love to all."