Ipekçi: No free society without free press
Lawyer Ercan İpekçi said that the partially free press in Turkey will be stifled by the new disinformation law and added "there is no free society if there is no free press".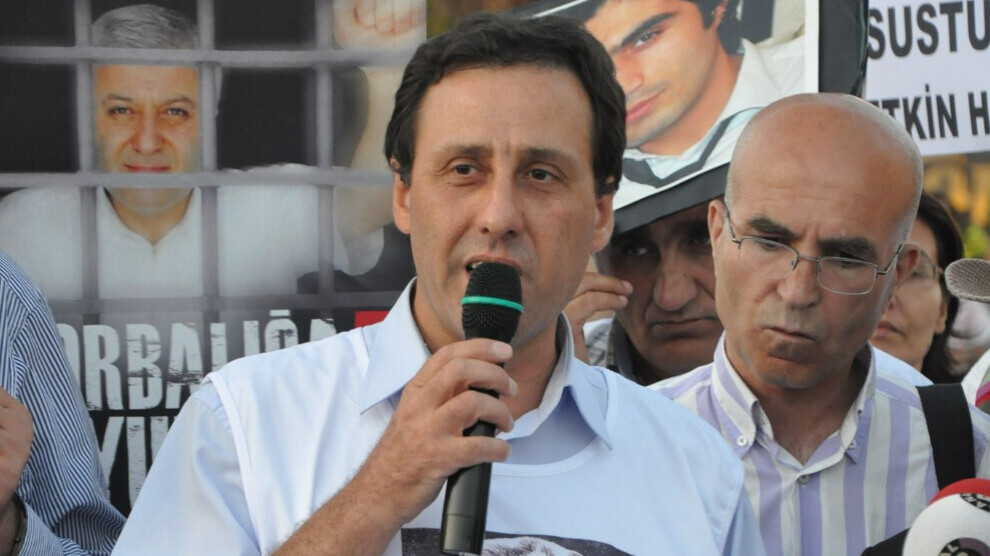 Former head of the Journalists' Union of Turkey (TGS) Ercan İpekçi said that free and independent media outlets and journalists who convey reliable information to the public despite the government that conceals the truth and spreads misleading information, and fake news will be punished when the new "censorship law" is ratified.
The 'Censorship Law' introduced by the AKP-MHP government to crackdown on the Kurdish and opposition press has caused public backlash. Former head of the TGS Ercan İpekçi spoke to ANF about the 'Censorship Law'.
İpekçi said that the bill itself is an act of disinformation because of disseminating fake news carried out by pro-government mainstream media outlets and social media trolls hired by the ruling government.
CENSORSHIP IS UNCONSTITUTIONAL
İpekçi maintained that the crime of "disseminating misleading information to the public" is not only against the Constitution but also a completely vague and abstract crime definition. "Article 28 of the Constitution states that 'the press is free. It cannot be censored'. The concept of 'false information' is literally censorship against the press. It seems that the Directorate of Communications will decide whether the information is untrue or not.
The Directorate of Communications is very likely to encourage prosecutors as well as the Press Advertisement Agency, RTÜK and BTK (Information Technologies and Communications Agency). Everyone who expresses thoughts and opinions based on the information they have obtained will also be targeted by the Directorate of Communications. In this sense, the bill is against  Article 25 of the Constitution, which says that 'everyone has the freedom of thought and opinion' and Article 26 of the Constitution, which says that  'everyone has the right to express and disseminate thoughts and opinions individually or collectively through words, writings, pictures or other means'.
DIRECTORATE OF COMMUNICATIONS IS A DISINFORMATION DEPARTMENT
İpekçi pointed out that the definition of the concept of "news site" in the bill is unclear. "Which internet sites will be considered news sites? It remains vague... Essentially, the aim is to control internet journalism. The Directorate of Communications is becoming the "Disinformation Department" with this bill. While RTÜK resumes its activities as a censorship board over radio and television broadcasts, the Press Advertisement Agency will undertake financial control over newspapers and websites and the BTK will function as a technical control mechanism."
GENUINE JOURNALISTS WILL BE PUNISHED
İpekçi emphasized that the coordination of all these censorship and disinformation activities will be carried out by the Directorate of Communications, namely the Palace. "Pro-government media outlets will continue to conceal the truth and disseminate misleading information and fake news, yet free and independent media outlets and genuine journalists will be punished. İpekçi added that the partially free press in Turkey will be stifled by the new disinformation law. "There is no free society if there is no free press."