Jailed journalist from Behdinan receives punishment for criticizing Barzani
The Erbil Criminal Court sentenced five journalists and activists from Behdinan to six years in prison in February 2021, following an unfair trial, based on trumped-up charges of "destabilizing the security and stability of the Kurdistan Region of Iraq."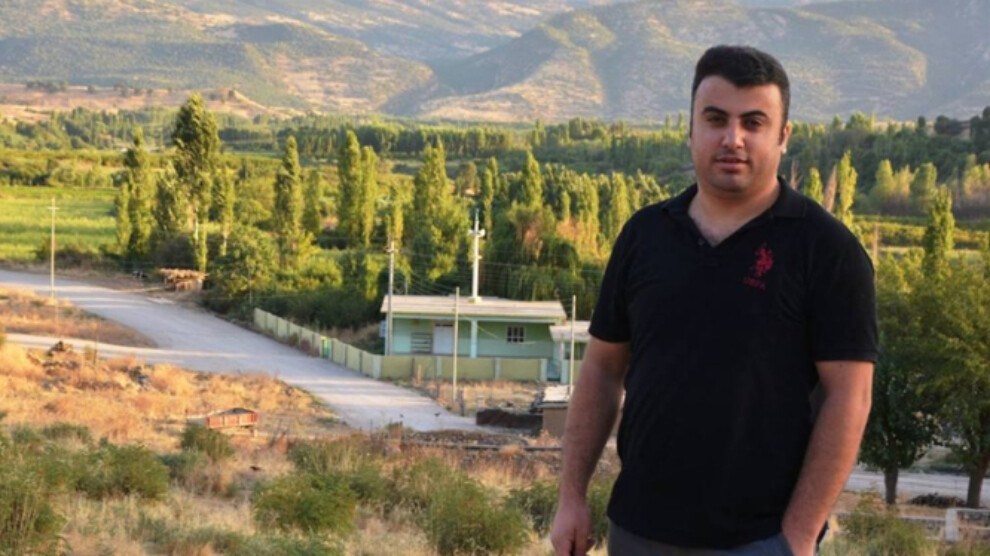 Journalist Sherwan Sherwani from Behdinan, who is jailed in South Kurdistan (North Iraq), has received punishment for criticizing the Kurdistan Region Prime Minister Masrour Barzani in an interview he gave to the press in prison.
The journalist's brother, Barzan Sherwani, shared a message on the social media and announced the background of the measure taken against his brother.
The message by Barzan Sherwani stated, "This is the democracy of Masrour Barzani! In less then 24 hours, Şêrwan was punished over an interview he gave to the press in prison. He was forced to sign a document stating that he would never speak to the press again. He was then deprived of the right to talk on the phone for 15 days and his ward was changed. The treatment he faces is a violation of the rights of prisoners."
Sherwan Sherwani, his colleagues Guhdar Zebari and Ayaz Karam, and activists Shivan Saeed Omar and Hariwan Issa were each sentenced to six years in prison on 16 February 2021 for "undermining national security." All five had been arrested in October in connection with anti-government protests in southern Kurdistan. The trial against them drew sharp international criticism, as the entire proceedings as well as the sentences appeared politically motivated. Prime Minister Masrour Barzani (KDP) had publicly described the activists and journalists from the Behdinan region as "agents" and accused them of espionage only a few days before the verdict was announced.
Members of the Kurdish security forces [otherwise known as Asayish] arrested Sherwan Sherwani on 7 October 2020 in Erbil, the Kurdistan Region of Iraq's capital, and the other 4 journalists-  Guhdar Zebari, Hariwan Issa, Ayaz Karam and Shvan Saeed - on 22 October 2020 in Duhok, another main city in the KRG, in relation to their involvement in anti-government protests over unpaid wages  and corruption. Throughout their  detention, the five journalists were forcibly  disappeared, some for more than  three  months. They had very limited access to their  lawyers and family members. The five journalists told either their lawyers or family members that they had been subjected to torture and other ill-treatment. During the court hearing, all five journalists said that they had been forced to sign "confessions" under duress, but the court dismissed those claims. In addition, the hearing was held in closed session, as security forces barred entrance, including to immediate family members.