JinNews editor Gülşen Koçuk released
JinNews editor Gülşen Koçuk, who was arrested in Amed a week ago, has been released.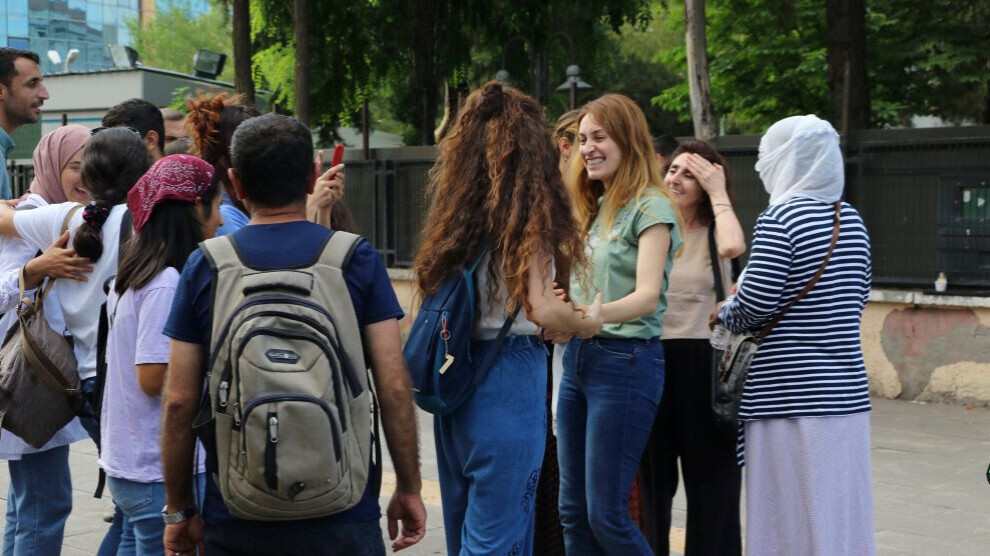 JinNews editor Gülşen Koçuk, who was arrested in Amed on 8 June, was released after a public prosecutor's hearing and was received by colleagues in front of the courthouse.
The editor of the women's news agency JinNews was taken into police custody along with 19 other journalists as a result of an investigation by the Attorney General's Office a week ago.
Today the 22 people arrested were brought to the courthouse for interrogation by the public prosecutor. Ten arrest warrants have been requested so far, and the hearings are still ongoing.
In addition to Gülşen Koçuk, those arrested are Serdar Altan (co-chair of the journalist association Dicle-Firat, DFG), Safiye Alagaş (director of the women's news agency JinNews), Aziz Oruç (editor of the news agency Mezopotamya, MA), Ömer Çelik, Suat Doğuhan , Ramazan Geciken, Berivan Karatorak, Esmer Tunç, Neşe Toprak, Zeynel Abidin Bulut, Mazlum Dogan Güler, Mehmet Şahin, Elif Üngür, Ibrahim Koyuncu, Remziye Temel, Mehmet Yalçın and Abdurrahman Öncü.
The activist Feynaz Koçuk from Gebze in western Turkey was also arrested in the same investigation. As has become known, Ihsan Ergülen is the 22nd person in custody based on the same investigation. The number of media outlets searched is six, including two news agencies (MA and JinNews) and one Kurdish-language newspaper (Xwebûn). Three production companies (Piya, Ari and Pel) were also targeted. The media materials in these facilities were confiscated by the police.