Journalist Abdurrahman Gök sentenced to one and a half years in prison
Journalist Abdurrahman Gök has been sentenced to one and a half years in prison in Amed for "terror propaganda". Among other things, he was charged with taking photos of the fight against ISIS in Kobanê.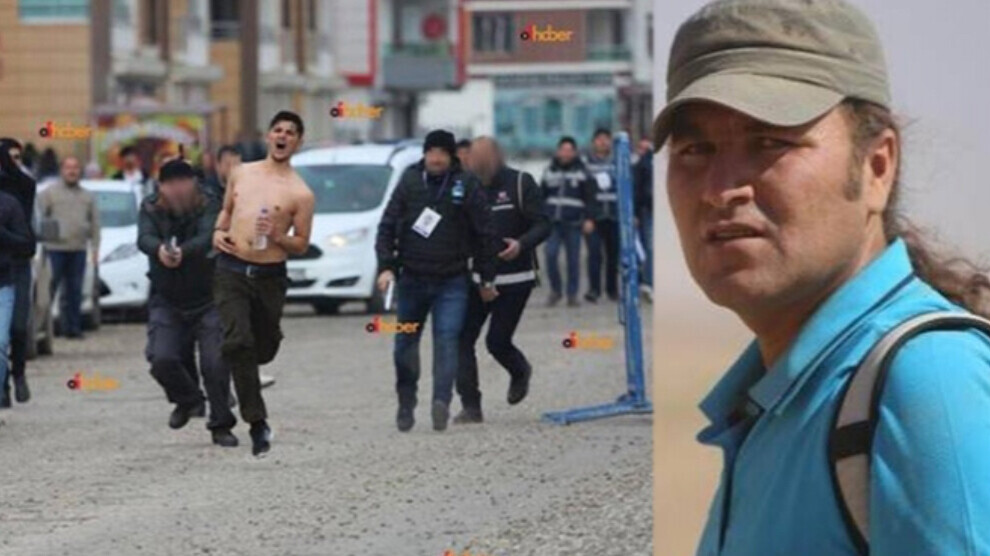 Kurdish journalist Abdurrahman Gök was sentenced in Amed (tr. Diyarbakir) to one year and six months imprisonment on Thursday for "propaganda for a terrorist organisation" - meaning the PKK. The journalist was acquitted of the charge of membership in a terrorist organisation.
Gök is a photo reporter and is also internationally known for his journalistic work, as it was only thanks to his efforts that the public learned that the death of the young art student Kemal Kurkut, who had been shot dead by a police officer on the fringes of the Newroz celebrations in Amed in March 2017, was in fact a premeditated murder. Gök had pressed the shutter release of his camera eight times and documented that the official version, according to which Kurkut was a "suicide bomber", was only invented by the police. Nevertheless, the shooter was acquitted.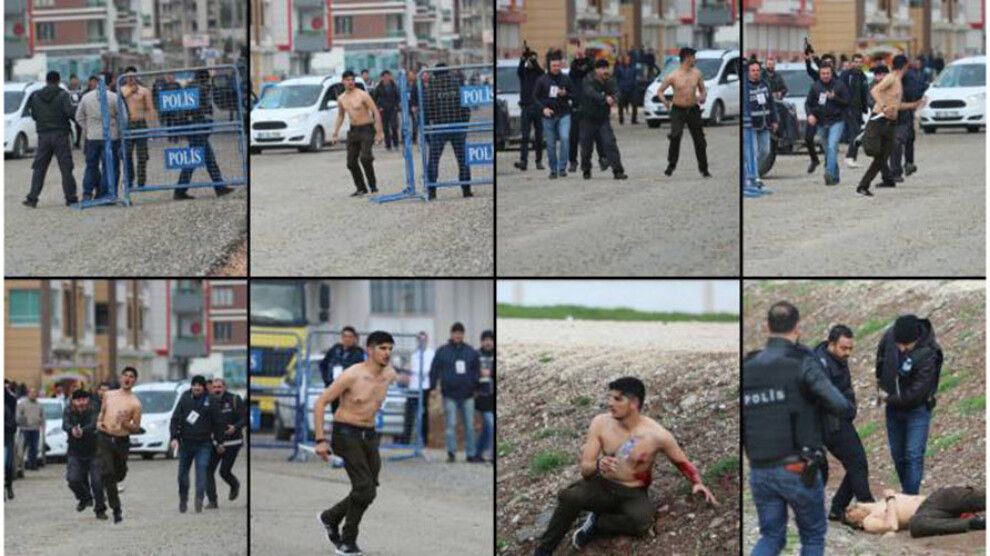 Abdurrahman Gök attended today's hearing at the 5th Chamber of the Diyarbakir Criminal Court, which opened in February 2021, accompanied by his defence lawyers Resul Temur and Mehmet Emin Aktar. The trial was observed by colleagues, including the co-chair of the Dicle Firat Journalists' Association (DFG), Dicle Müftüoğlu. The charges against Gök stem from a preliminary investigation from October 2018. At that time, the Chief Public Prosecutor's Office searched around 200 properties belonging to Kurdish organisations, media institutions and party premises and had 141 people arrested. Arrest warrants were later issued for 25 of them on vaguely worded terror charges. Gök was also taken into custody but was released after four days. At the time, the court imposed a ban on him from leaving the country.
In his closing remarks, the defendant addressed the accusation of "terror propaganda" based on his reporting of the fight against ISIS in northern Syria. Gök pointed out the importance of journalists in war zones and said: "In the past, reports from conflict zones also helped to bring war criminals to justice on the basis of this evidence. In this context, journalists can document crimes, contribute to the protection of human rights, ensure legal punishment and inspire international solidarity." The fact that his photos were taken in Kobanê is hardly sufficient proof of a crime, he stated.
Gök reiterated his view that he was charged solely because of his journalistic work and asked for an acquittal. His defence lawyers joined the motion. The court did not follow the argumentation and sentenced the journalist to one and a half years imprisonment.