Journalist arrested in Iran after reporting on Amini's death
For being the first to publicise the case of Kurdish woman Jina Mahsa Amini, who was killed by the morality police, authorities in Iran have arrested journalist Nilufar Hamedi. Another reporter and a photographer have also been detained.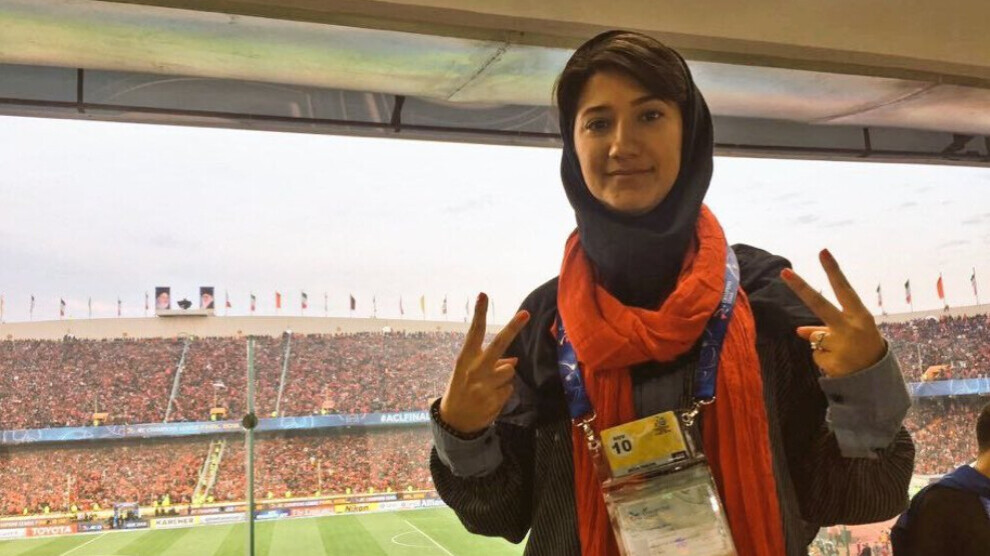 Journalist Nilufar Hamedi has been imprisoned in the Iranian capital, Tehran. She was the first to publicise the case of 22-year-old Jina Mahsa Amini, who died under the custody of so-called morality police. This led to protests against the regime of Iran's President Ebrahim Raisi throughout the country. In Eastern Kurdistan (Rojhilat), almost every town is in resistance against the ruling clergy and the system.
Already on Thursday, Iranian police stormed Hamedi's flat and confiscated her technical equipment before taking her away. The journalist, who works for the reform newspaper "Shargh", had visited the hospital where Amini was lying and helped to make her case public. Hamedi has since been transferred to the notorious Evin prison in Tehran. In addition to her, at least two other journalists have been detained in the past 24 hours: reporter Fatemeh Rajabi and photographer Yalda Meiri.
Mullah regime wants to suppress protests with all its might
Jina Mahsa Amini was arrested last Tuesday during a family visit to Tehran for an alleged violation of the hijab rules - because her headscarf did not fit properly and a few strands of hair were visible. At the police station, during an "instruction" by the "morality police", she was so massively tortured that she fell into a coma there and was already brain-dead when admitted to hospital a few hours later. Since her death became known, a massive wave of protests has been rolling through the country under the Kurdish slogan "Jin, Jiyan, Azadî" [Woman, Life, Freedom], which the Mullah regime is trying to suppress with all its might.
IHR: 36 dead in Iran and Rojhilat
The Kurdish human rights organisation Hengaw reported on Thursday evening that at least 15 demonstrators have died and more than 730 have been injured in the protests so far. Over 600 people are also in police custody, including leading Kurdish civil society activists. In many cases, their whereabouts are unknown. The Oslo-based organisation Iran Human Rights (IHR) even spoke of 36 deaths on Friday.
CFWIJ: Release all journalists!
The Coalition for Women in Journalism (CFWIJ) and the New York-based Committee to Protect Journalists (CPJ) condemned the hunt for media workers and called on the political leadership in Tehran to immediately release all colleagues arrested for reporting on the Amini case.
Regime announces tougher crackdown
Iran's armed forces, meanwhile, issued a stark warning on Friday against disrupting security in the country. "We will not allow the enemies to take advantage of the situation," it said in a statement, Iran's Isna news agency reported on Friday. The intelligence service also warned against participating in "illegal gatherings", according to the Tasnim agency. On Thursday, Judiciary Chief Gholam-Hussein Mohseni-Edjehi ordered a crackdown by security forces on the nationwide protests.