Journalist Eren: The way out of this darkness is solidarity
Turkish Press and Printing Press Employees Union chair Faruk Eren said: "The way out of this darkness is solidarity. If there is no reaction to the attack on Kurdish journalists, everyone will be targeted."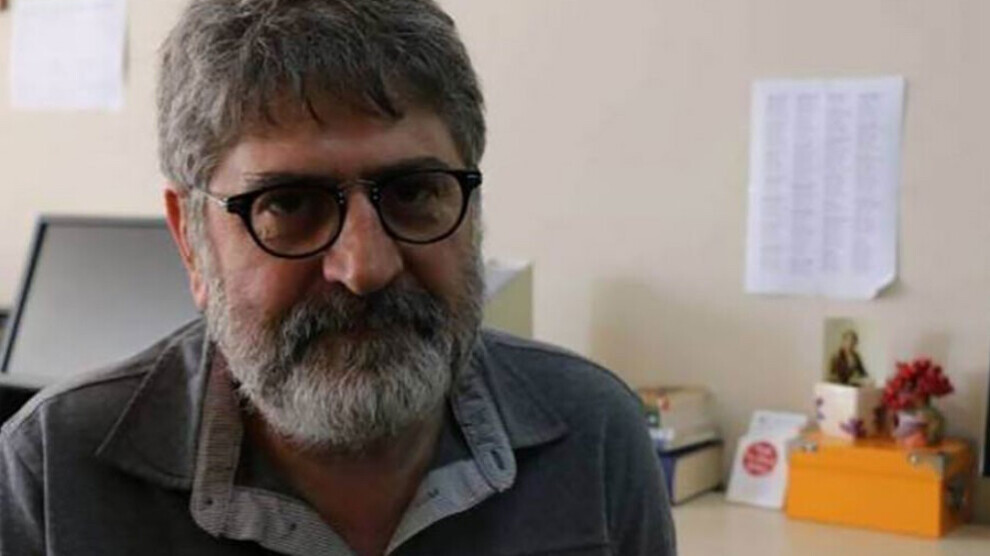 Faruk Eren, chair of the Turkish Press and Printing Press Employees' Union (Basın Iş), affiliated with the Revolutionary Workers' Unions Confederation (DISK), spoke to Mesopotamia Agency (MA) about the arrest of Kurdish journalists. Eren said that if there is no reaction against the unjust and unlawful detentions of Kurdish journalists, sooner or later, everyone will be targeted.
Eren said that the arrest of 9 more journalists on Saturday was another blow to freedom of expression and added: "The government obviously thinks that it will maintain its power by increasing its pressure on journalists and intellectuals. But they are wrong, we will come out of this darkness by standing together."
Eren said: "The tradition of a free press came from the repression of the '90s, but in recent years the government has tried to intimidate journalists with even more arrests. I think that the government's military activity, especially in Iraq and Syria, is the reason for this latest operation targeting journalists. The government does not want certain things to be published here. But free media like the Mesopotamia Agency continue to inform the people about what is happening in Syria and Iraq. That's why the free press is always targeted. But despite all the pressure, the free press tradition has continued for years."
Drawing attention to the censorship law passed by the Parliament recently, Eren said: "It is no coincidence that 16 of our friends were arrested in Diyarbakır before and 11 of our Ankara-based friends were subsequently detained. The aim of these operations is to intimidate not only Kurdish journalists, but all journalists. Moreover, these arrests are happening before the censorship law is implemented. I am worried that we will face much more serious repression when this law is eventually implemented."
Eren said: "Repression is not just the problem of professional organizations. This is a question of democracy and is related to the democratic environment of the country. What will improve the quality of democracy is the joint struggle. This repression policy will not change with the actions of a few journalist organizations. After all, there is an attack on a profession. Some professional organizations and journalists prefer to remain silent about the oppression of Kurdish journalists. However, they should remember that silence will not save them. Sooner or later, everyone will be targeted."