Journalist Hayri Demir released under judicial control
Journalist Hayri Demir, who went to the courthouse to testify within the scope of the investigation opened against him, was released.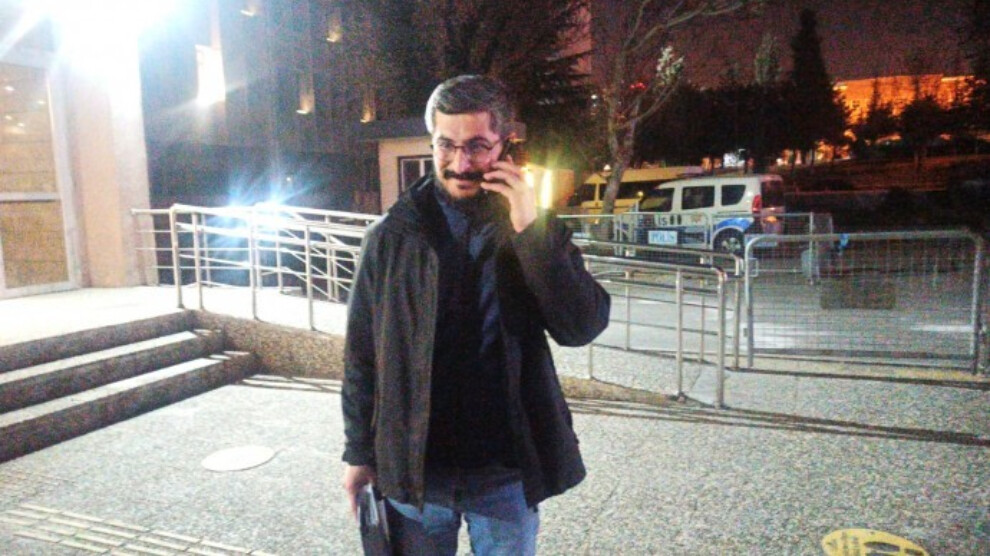 Journalist Hayri Demir, who is under investigation and had an arrest warrant issued against him, together with 11 other journalists from the Mezopotamya Agency (MA) and JINNEWS, gave a statement at the prosecutor's office on Friday. Demir, who went to the Ankara Courthouse, was taken into custody by police.
After the arrest proceedings, the case prosecutor, Zafer Ergün, who took Demir's statement, referred him to the on duty Criminal Judgeship of Peace with a request for arrest. After four hours, Demir was released under judicial control with the obligation to sign to police office twice a week.
On 22 December 2022, journalist Hayri Demir was sentenced to 2 years, 9 months, and 22 days for "propagandizing for a terrorist organization" in his social media posts.
At a hearing yesterday (December 21), the Ankara 15th Heavy Penal Court acquitted Demir of "being a member of a terrorist organization" due to lack of evidence.
The journalist was facing charges because of his social media posts from 2014 and 2015 and reports from North and East Syria.