Journalist who interviewed Jina Amini's father sentenced to two years in prison
Iranian journalist Nazila Maroofian has been sentenced to two years in prison for "anti-state propaganda". She had published an interview with Jina Mahsa Amini's father, who rejected the official version of his daughter's death.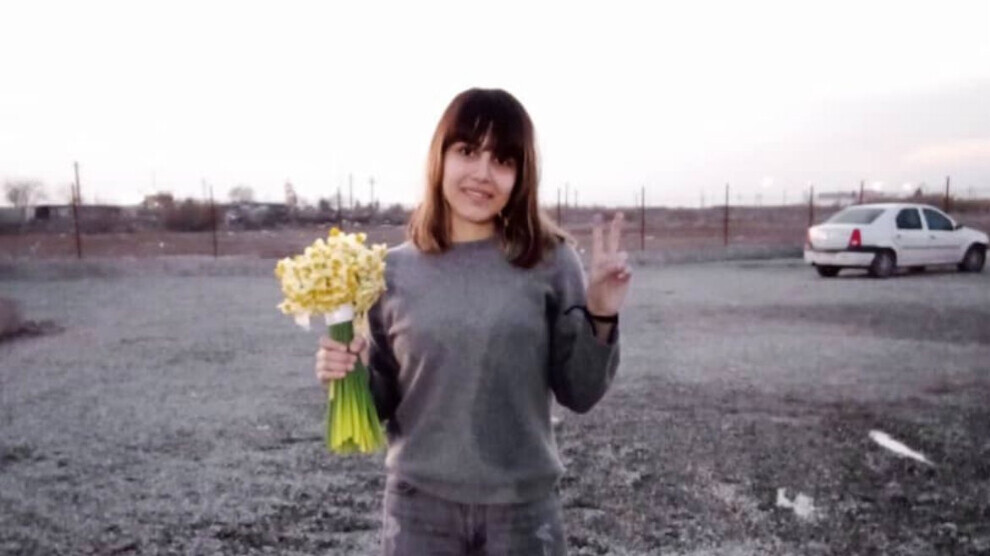 A Kurdish journalist in Iran has been sentenced to two years in prison with a five-year suspended sentence. According to several human rights groups, Nazila Maroofian was found guilty of "propaganda against the state" and "spreading false information". The verdict was passed in the absence of the 23-year-old by a so-called revolutionary court in Tehran. The judge also imposed a fine of the equivalent of 310 euros and a five-year ban on leaving the country.
Maroofian, who lives in Tehran, comes from the city of Seqiz in Eastern Kurdistan, the hometown of Jina Mahsa Amini, whose death sparked the "Jin, Jiyan, Azadî" revolution. The 22-year-old was arrested by the so-called moral police on 13 September during a family visit in the Iranian capital Tehran because she was wearing the hijab in the wrong way.
Amini was taken to a police station on the pretext that she was being given "awareness and training" on dress codes. According to witnesses, the young woman was brutally beaten there, especially on the head. She collapsed and was taken to a hospital. On 16 September, the authorities officially pronounced Amini dead. The regime circulated the version that she was suffering from a heart condition which caused her death. The Tehran clinic, where Amini was in a coma, said after her death that she was brain dead when she was admitted.
On 19 October, Maroofian posted an interview with Amini's father, Amjad, on the Mostaghel website. In it, the man rejected the official information that his daughter had suffered from an illness. The title of the interview, which was removed shortly thereafter, was unambiguous: "Mahsa Amini's father: 'You are lying!'" A few days later, Maroofian was arrested in Tehran and taken to the notorious Evin torture prison. Although she suffered two mild heart attacks early in her detention, she was not released until mid-January after posting bail.