Journalists detained in Amed taken to Ankara
Detained in Amed, DFG co-chair Dicle Müftüoğlu and MA editor Sedat Yılmaz were taken to Ankara.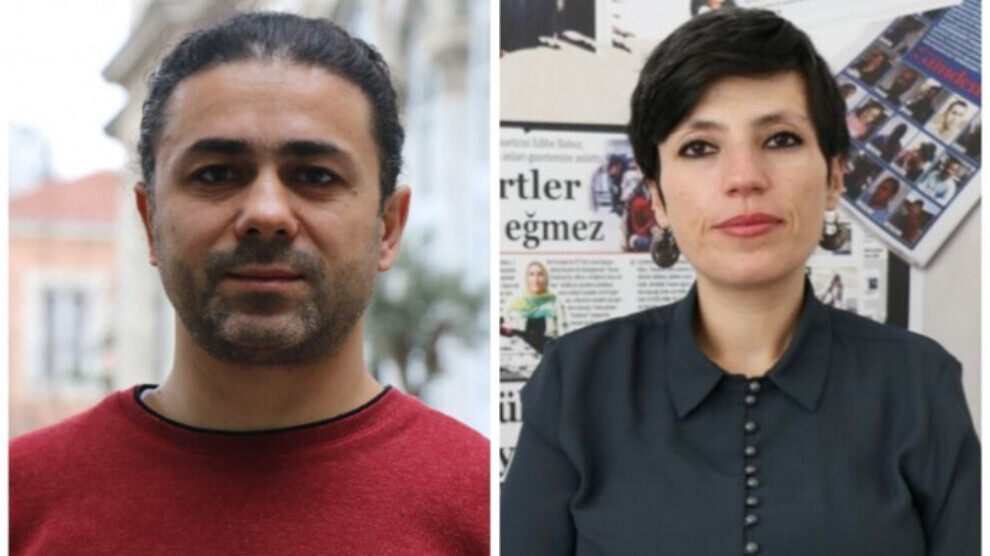 A few weeks before the May 14 elections, Ankara Chief Public Prosecutor's Office launched an investigation against 49 people and many were taken into custody as a result of police raids in 15 cities on April 29.
The Dicle Fırat Journalists Association (DFG) co-chair Dicle Müftüoğlu, Mesopotamia Agency (MA) Editor Sedat Yılmaz and his wife Selma Yılmaz are among those detained in Amed (Diyarbakır) on Saturday. Sedat Yılmaz's sister, Filiz Yılmaz, was detained in Istanbul in the scope of the same operation.
While a confidentiality order has been imposed on the investigation, the detainees were taken to the Ankara Department of Police.
The detentions came after the first wave of simultaneous operations carried out in 21 cities on April 25, in which over 200 people faced an arrest warrant. Of the 128 people taken into custody, at least 50 were sent to prison, including journalists and lawyers.