Journalists in prison denied refrigerators and television
Ebru Görken, sister of Ömer Çelik, one of the 12 Kurdish journalists who were transferred from the D-Type to the F-Type Diyarbakır Prison, drew attention to the fact that no refrigerators or televisions were given after one month.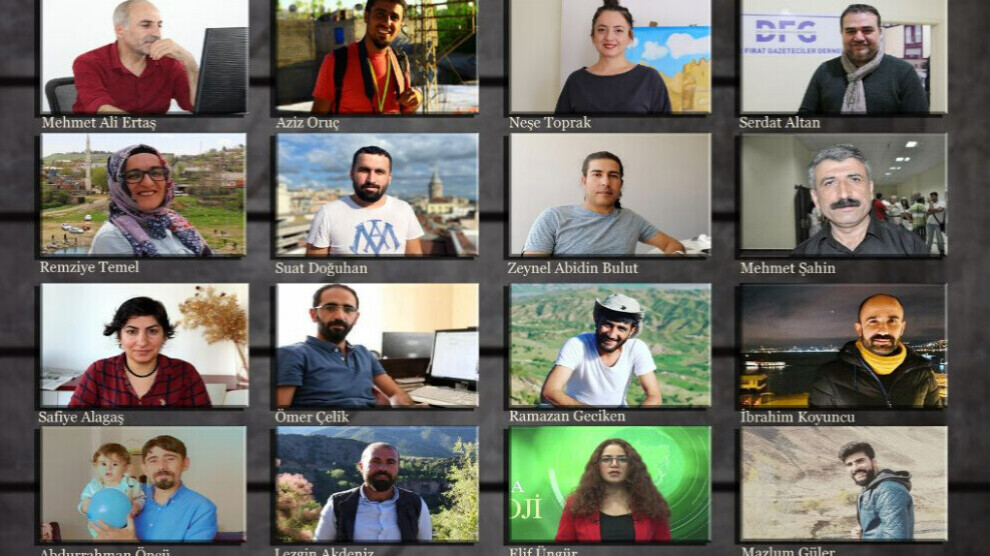 The persecution of 16 Kurdish journalists who were unlawfully arrested continues in prison. Twelve of the journalists were hastily transferred from the D-Type in Diyarbakır High Security Prison Campus to the F-Types No. 1 and No. 2 on 7 July. Ebru Görken, who visited her brother Ömer Çelik, pointed out that despite a month had passed, many of the needs of the journalists were not met and that refrigerators (temperatures in the summer reach 45 degrees) and televisions were still not provided to the cells.
Görken told ANF about the conditions in which her brother and the other friends were held.
'Their rights are violated'
Görken pointed out that the journalists who were transferred from Type D to Type F, which is still under construction, before the Feast of Sacrifice, have their human rights violated despite all demands.
Görken said: "There is a temperature of 41 degrees, but unfortunately, a refrigerator is still not provided despite all requests. When I spoke to Ömer last Monday, he said that the problem is still not resolved. He added that his books were only given to him periodically. That's why I couldn't leave the books I brought."