Journalists receive prison sentences in Özgür Gündem case
The court issued prison sentences to journalists who showed solidarity with the Özgür Gündem newspaper. The sentences issued to Huseyin Aykol and Dilsah Kocakaya were not postponed.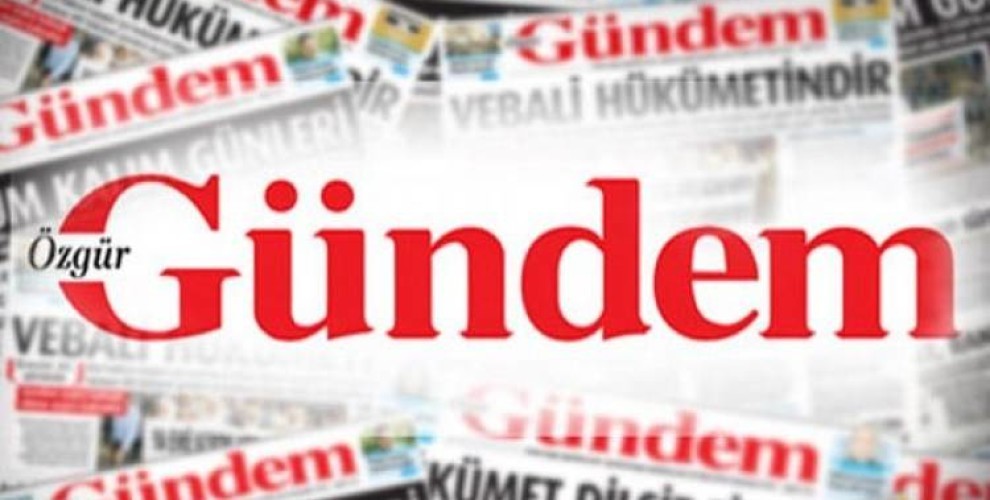 The hearing for the case journalists Faruk Eren, Celal Baslangic, Ertugrul Mavioglu, Omer Agin, Ihsan Caralan, Celalettin Can, Fehmi Isik and Oncu Akgul who participated in the "Editor in Chief on call" campaign for the shut-down Özgür Gündem newspaper, former Co-editor in Chief Huseyin Aykol, former columnists Dilsah Kocakaya, Mehmet Sirin Tasdemir, Veysel Kemer and Yuksel Oguz are on trial for was held in the Istanbul Heavy Penal Court No.14.
DISK Journalists' Union Chairperson Faruk Eren and many lawyers attended the hearing where Reporters Without Borders (RSF) Turkey Representative Erol Onderoglu, Peoples' Democratic Party (HDP) MP Ahmet Sik and many reporters were also present.
The defendants' lawyers spoke first and Lawyer Rozerin Seda Kip pointed out the chart in the statement's addendum and said: "We object to the chart in the addendum. There is a 255-day discrepancy between dates of the editor in chief watch and the date of the document's received receipt."
EREN: IF WE CAN'T PROTECT ÖZGÜR GÜNDEM…
Faruk Eren said: "Freedom of expression and freedom of press are under pressure. Dozens of journalists are under arrest, hundreds are on trial. Özgür Gündem is a newspaper that has had the most reporters murdered in this country. If we can't protect Özgür Gündem, we can't protect freedom of press or freedom of expression."
THE RULING
The court issued 15 month prison sentences for Faruk Eren, Ertugrul Mavioglu, Fehim Isik, Celal Baslangic, Ihsan Caralan, Oncu Akgul and Celalletin Can for "terrorist propaganda".
The court issued a 3 year 9 month long prison sentence to former Co-editor in Chief Huseyin Aykol for "terrorist propaganda", and a 15 month long sentence to former columnist Dilsah Kocakaya. The court postponed the execution of sentences issued to all defendants except Kocakaya and Aykol.
The court ruled to acquit Veysel Kemer, Yuksel Oguz, Mehmet Sirin Tasdemir and Omer Agin.