Kurdish journalists prevented from entering Edirne
The journalists were not allowed to enter Edirne and were forcibly sent back to Istanbul.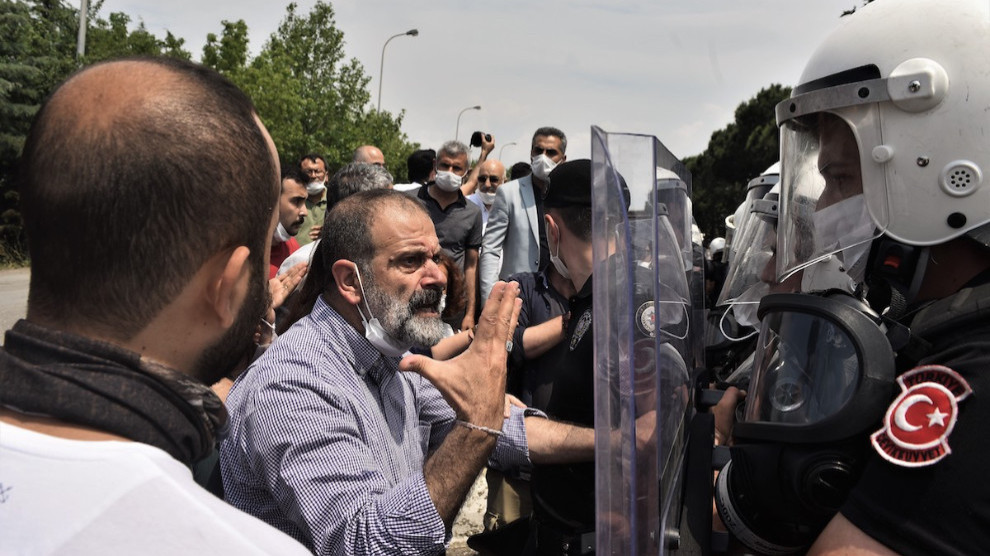 Kurdish journalists covering the HDP's 'March for Democracy against the Coup' were not allowed to enter the western province of Edirne where one section of the march kicks off today, another being the Hakkari province in the far east of the country.
According to the reporters on the ground, correspondents for the Mezopotamya Agency (MA), women's news agency Jinnews, as well as the press staff of the HDP were stopped at the entrance of Edirne province.
The seven journalists were obstructed by the police and the gendarmerie (military police) on the grounds that they did not have "yellow press card".
The journalists were forcibly sent back to Istanbul escorted by the gendarmerie forces.
It is worth noting that journalists from the mainstream media have not faced any obstacles.