MA journalist says torture is a policy of state
Mezopotamya Agency journalist, Enes Sezgin, was battered by racist groups and police while covering a news. "This torture of journalists and people is a state policy," he said.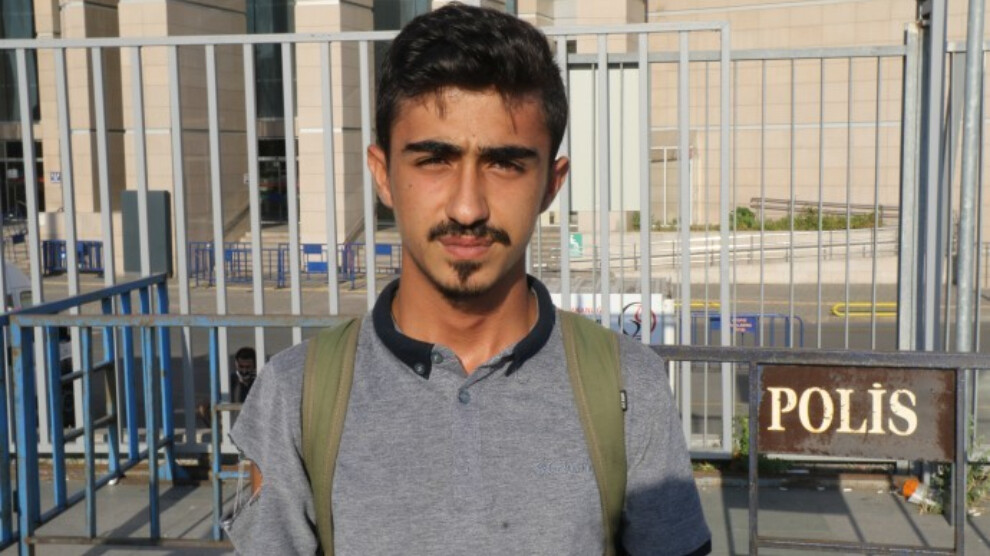 A racist mob attacked young people after the statement they made in Taksim Tünel Square to protest the racist killing of a whole family of seven in Konya. The action was organised by Istanbul Labor, Peace and Democracy Forces. The racist mob also attacked journalists.
Many people were injured in the attack, including Mezopotamya Agency (MA) journalist, Muhammed Enes Sezgin and Özgür Gelecek journalist Taylan Öztaş. The police, on the other hand, detained 6 people, including Sezgin and Öztaş, instead of arresting the mob. Journalists, who were beaten by the police while in custody, were subsequently released.
Journalist Sezgin spoke to MA about what he went through.
He said that he was targeted by the racist mob while he was covering a news. "I was following the press statement and I was taking pictures when the mob attacked first the people and then journalists. A policeman and 4 people from the racist mob attacked me and other female press workers. Attacks against journalists are made not only here, but everywhere. After the racist group disbanded, I sat in the park and started writing my story. One of the racists pointed me to the police and they started coming towards me. The police have cordoned off the area. The racist group grew bigger. The police intervened against young people who were exposed to racist attacks. A police officer then looked at my ID and handcuffed me backwards and laid me on the ground. Even though I said I was a journalist, the police insulted me by saying 'shut up and don't talk'."
Sezgin said that he was taken into custody on the grounds that there was a complaint against him, but no information was given about the complaint. "They put me in a car and took me to Kasımpaşa Police Station. As soon as I went to the police station, the 4 people who were caught with me were taken to a back room. We were taken to a room that we could call the 'torture house' of the police station. There were no cameras there and it was a narrow room. They beat and tortured us all in the room. A large group of police descended on us and hit us in the face and on our arms. They called us one by one in that dark room. I was going to be strip searched, but I did not accept this and I was subjected to police violence again. Then they put us in line. They were telling us, 'turn your face to the wall, lean your head against the wall'. After that, they took us to the hospital for a check-up."
Sezgin said that he was beaten by the police while he was being taken to the hospital for examination and that he was put face down in the hospital. "Then they took us to another police station from the hospital and beat us there again. When I was at the police station, I once again said that I was a member of the press, and I was beaten even more."
Sezgin said that they were tortured by the guards and added: "I have traces of torture in many parts of my body. I received a report of an assault on this and I will complain to the police."
Sezgin continued: "This torture of journalists and citizens is a policy of the state. While we were being taken to the hospital in the police car, an officer said, 'You will not throw these dogs into prison. Don't let them eat government food. The best thing to do is to take them to an empty field and shoot them in the head."