MKGP marks the Kurdish Journalists' Day
MKGP declared in honor of Kurdish Journalists' Day that "We have words to speak out, and courage to show."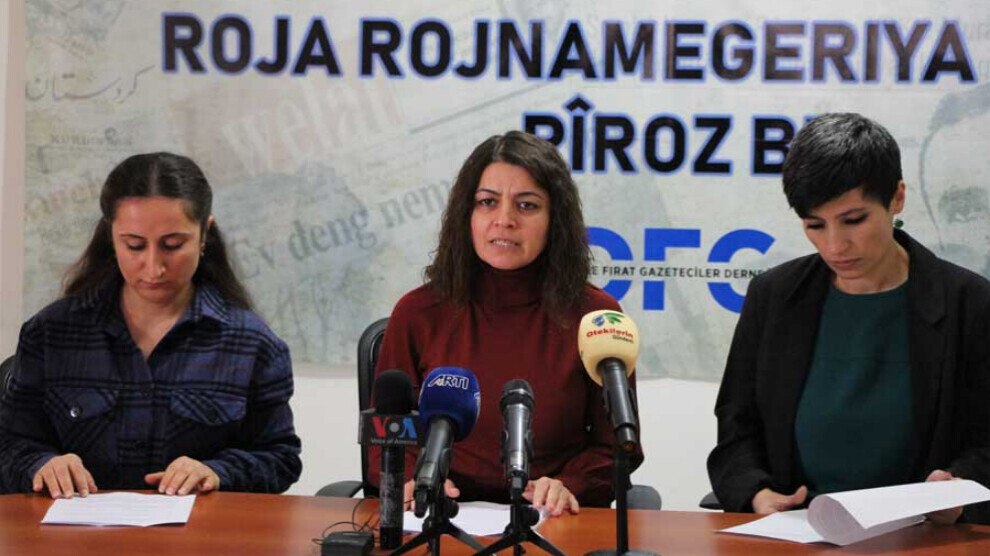 The Mesopotamia Women Journalists Platform (MKGP) issued a written statement marking the Kurdish Journalists' Day on April 22.
The statement titled "Kurdish journalism has disclosed the truth in the dark" stated that Kurdish journalists maintain the heritage of the free press at a high cost.
'Not even for a day did the free press take a step back'
Recalling that the first Kurdish newspaper, "Kurdistan," was founded by Mîqdad Mîdhed Bedirxan exactly 124 years ago, the statement said, "This step has created a stronger voice with the rise of the caravan every year.  While each process had a unique impact on the development of the Kurdish journalistic heritage, the massacres and repression methods of the 1990s were also crucial. Only Kurdish journalists treated the darkness of this period. During the darkness of the 1990s, many press workers, who were the voice of Kurdish society and the truth, were murdered in the street, newspaper buildings were bombed, and an atmosphere of violence were reigning. Many journalists were detained, and many of them were imprisoned.  Despite the climate of fear, the free press workers did not back down even for a day and became the successor of the legacy of the martyrs of the press."
The statement also commemorated the women journalists who contributed to the growth of this tradition, and the following remarks were included:
"There is no doubt that the legacy of Gurbetelli Ersöz, Ayfer Serçe, Deniz Fırat, Nujiyan Erhan, and many other Kurdish women journalists whose names we cannot count shines light on our road today, especially at this stage in the history of women's media. Kurdish women journalists continue to seek the truth across the spectrum, exposing the government's patriarchal practices and presenting the alternative media with the potential of women. We honor Kurdish press workers' day by declaring that we have the courage to speak out against every persecution and arrest. We declare once more that our path is one of social truth."