NuJINHA reporter injured in Gaza
Journalist Naghem Karajeh was injured in an Israeli attack in Gaza City. The Palestinian journalist is a reporter for the Kurdish women's news agency NuJINHA.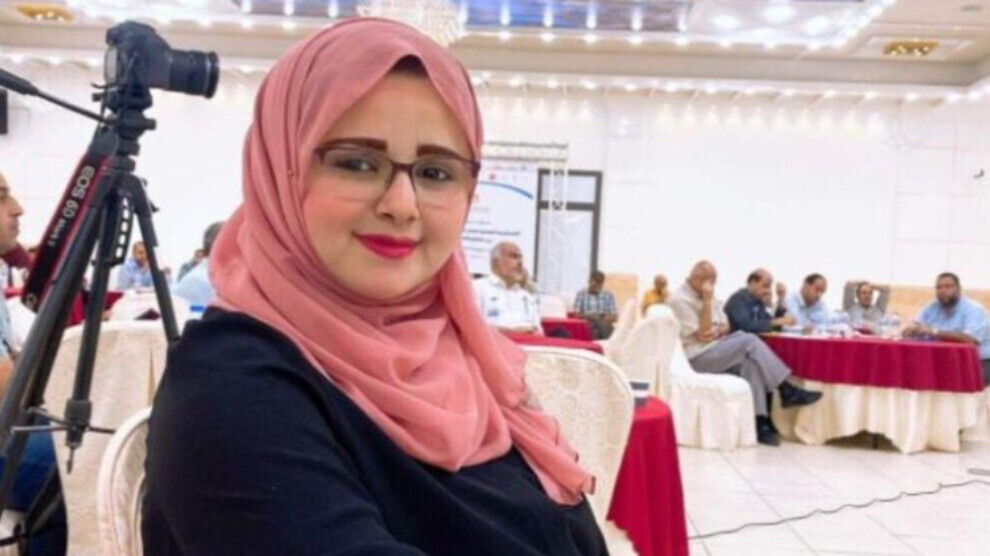 A reporter for the NuJINHA news agency has been injured in an Israeli attack on Gaza City. Naghem Karajeh was reporting as a correspondent for the Kurdish women's news agency when she was injured by Israeli shelling of the Shejaiya neighbourhood in her home on Sunday. According to NuJINHA, the 25-year-old reporter was injured in the head and right foot. However, Karajeh was unable to go to hospital or call for an ambulance due to continued attacks. Information on the severity of the injuries was not initially available due to poor internet connections.
The Shejaiya district borders the Rimal neighbourhood, where the Al-Shifa hospital is located. On Saturday night, the largest hospital in the Gaza Strip came under heavy artillery fire and has been out of action ever since. According to hospital reports, there were still 1,500 people seeking protection and 650 patients in the complex on Sunday, including around 40 babies. According to her, yesterday's attacks in Shejaiya hit several residential buildings, of which only rubble and ashes remain. "There are dead bodies everywhere in the streets," NuJINHA quoted its reporter as saying.
According to the New York-based Committee to Protect Journalists (CPJ), the Israel-Gaza war is the deadliest war for journalists in over 30 years. According to a survey by the organisation, more media professionals were killed in the first month of the war than in any other comparable period of conflict since the CPJ began recording such deaths in 1992. According to the survey, at least 40 journalists covering the war have died since 7 October: 35 Palestinians and one Lebanese are believed to have died in attacks by the Israeli military, while four Israeli reporters are said to have been killed in Hamas massacres in Israel. At least eight media professionals are believed to be injured, three missing and eight arrested.