Suspended prison sentence for journalist over Tahir Elçi cartoon
Kurdish journalist Özgür Paksoy has been sentenced to a suspended prison term of almost one year for "insulting the president". A caricature of the Brazilian cartoonist Carlos Latuff, which shows the slain lawyer Tahir Elçi, was cited as evidence.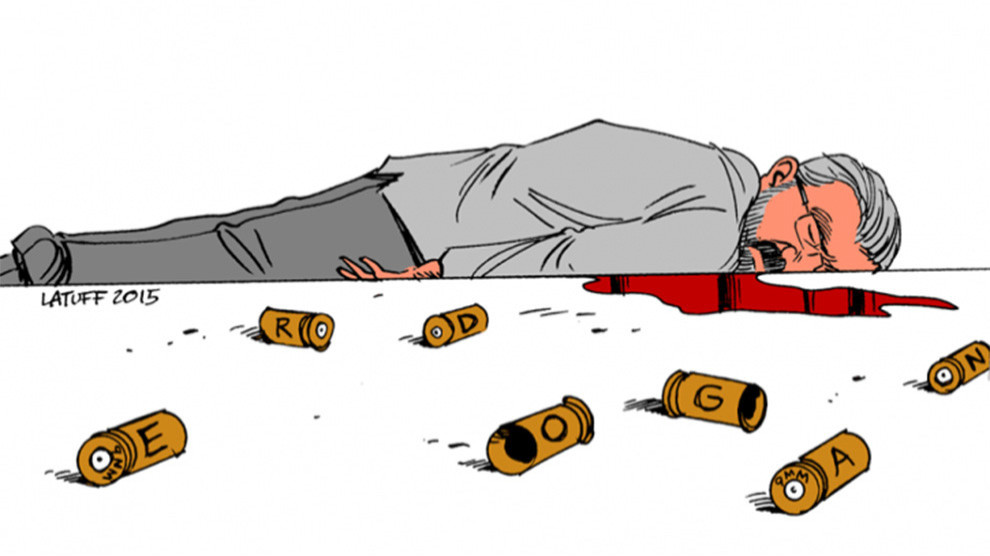 In Turkey a Kurdish journalist was sentenced to a suspended sentence of eleven months and twenty days for publishing a cartoon of the Brazilian cartoonist Carlos Latuff. The drawing, which was shared on Twitter by reporter Özgür Paksoy for the Dicle News Agency (DIHA), which is now banned by emergency decree, shows human rights lawyer Tahir Elçi, who was shot by police during a press conference in Amed (Diyarbakir) in November 2015, lying in a pool of blood. There are cartridge cases scattered around his body, each with a letter on it, which together form the word "Erdoğan". The Turkish president felt offended by the caricature and filed a complaint against Paksoy. Latuff's website was subsequently blocked by the state internet authority and is no longer accessible in Turkey without VPN access or anonymization service.
After being charged with insulting the president, Paksoy was arrested in July 2016 during a road check in Idil district of Şırnak and was transferred to a court after an initial interrogation. The court released the journalist after the interrogation, but the investigation was continued.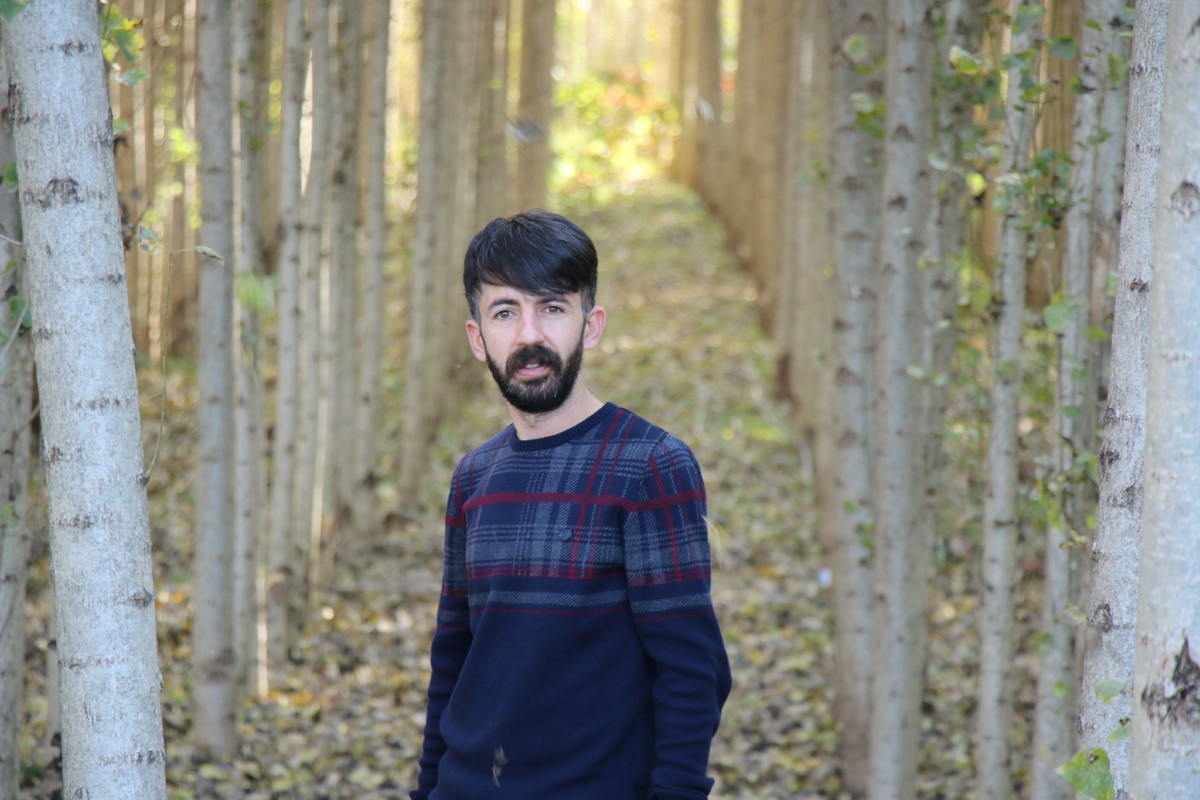 Journalist Özgür Paksoy