Two journalists for MA and Jin News imprisoned
The Turkish regime's political genocide operations have been intensified in line with Turkey's military offensive seeking to invade North and East Syria. Journalists are among the targets.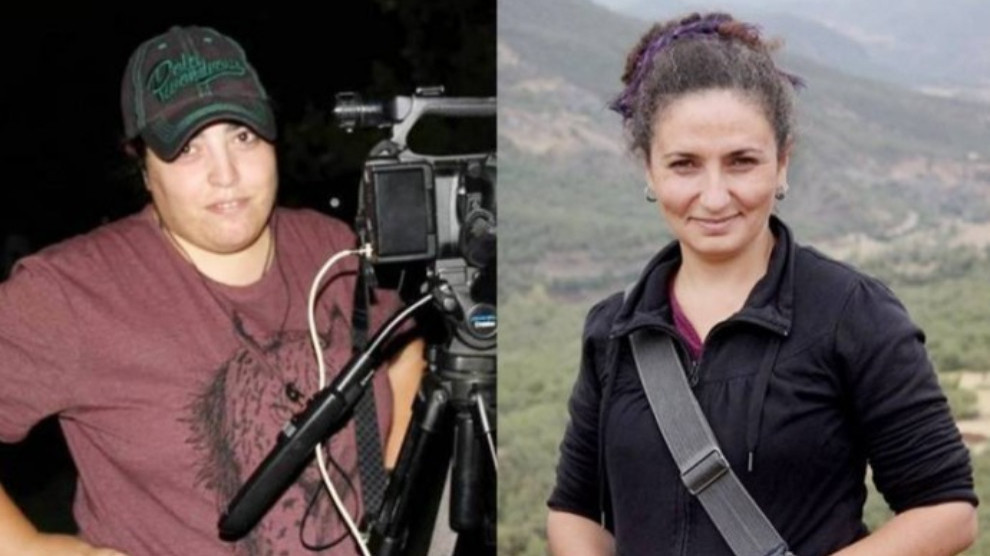 On November 12, 12 people were taken into custody in İzmir, including Mesopotamia Agency (MA) reporter Ruken Demir and Jin News reporter Melike Aydın, in line with an investigation launched by İzmir Public Prosecutor's Office.
Both journalists have been remanded in custody for allegedly "operating on behalf of a terrorist organisation", and sent to İzmir Aliağa Şakran Women's Closed Prison.
TUHAY-DER members Selma Altan, Mazlum Koç, Ramazan Yavuz, Sait Bahadır, Murat Tufan, İsmail Akbay, Şeyhmus Dağhan, Hasan Hayri Dikilitaş and Hediye Tekin, who were detained in the same operation, were also imprisoned, while Mehmet Gergin was released with a ban on leaving the country.
TUHAY-DER (Association of Solidarity with Families of Prisoners) administrators and members protested the arrests in front of the courthouse. The co-chair of the association, Ahmet Ertaş, stressed that they would never bow to repression.
"We don't recognize this decision", said Ertaş and demanded the release of those arrested.