Yeni Özgür Politika to resume printed edition on 4 May
The Yeni Özgür Politika newspaper will start to republish the printed edition on 4 May. The newspaper will have 10 pages and will be delivered only to subscribers in the first stage.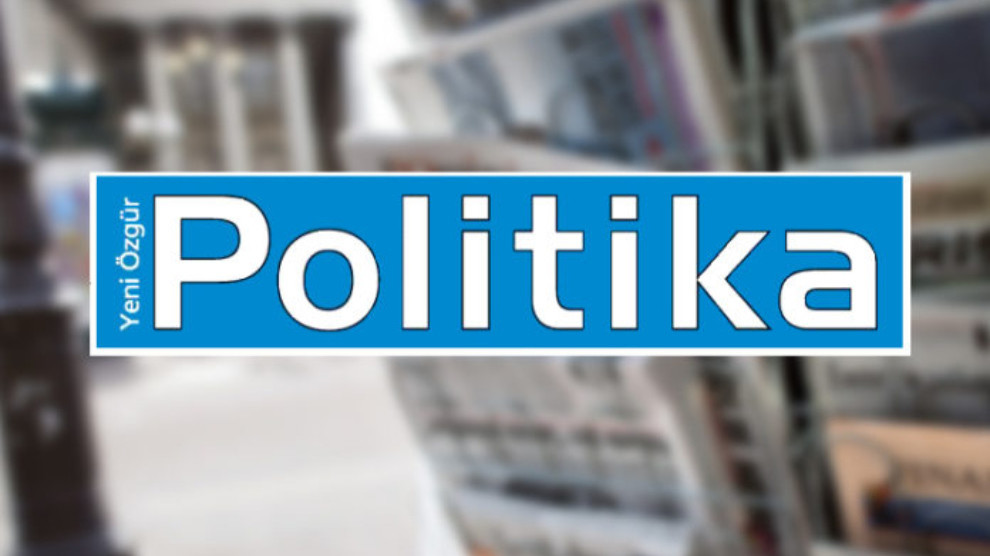 The Yeni Özgür Politika newspaper, which has been published on the internet since 2 April due to the coronavirus epidemic, will be available once again on paper from 4 May.
In a statement issued today, the newspaper said: "We have been publishing on the internet alone for a temporary period of time due to the health risks faced by our press employees, the difficulties in reaching our subscribers, the closed dealers and increasing costs. We have continue to serve our people through internet."
The statement added: "We have rolled up our sleeves again and started preparations to being printing the paper once again now that measures to prevent the coronavirus from spreading have been eased."
The newspaper also added: "During this process, we are continuing with the preparation of a new site to improve our internet publishing. We will offer a new website soon. We are continuing our work without slowing down so that we can reach you quickly with richer content, topics and authors, both through the printed paper and internet journalism."

Yeni Özgür Politika said in its statement: "You can support Kurdish journalism, which started in exile and continues in exile today carrying out its efforts to reach our people in the diaspora, and you can be a part of the free press tradition."