14-month-old Baby Arin wastes away in prison
Health issues of 14-month-old Baby Arin, staying with mother Esma Yilmaz in prison, are increasing. Father Mihdi Yilmaz said, "If there isn't enough humanity left to protect a child, I have nothing to say."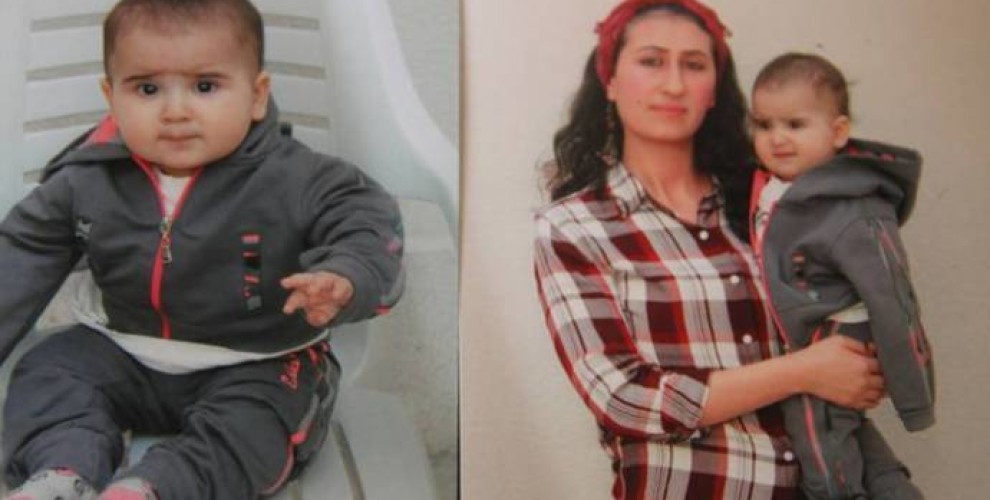 14-year-old asthma sufferer Baby Arin stays with her mother Esma Yilmaz in the Urfa Type T Prison No.2, and continues to lose weight. Arin's eyes have been losing focus during her asthma attacks and bruises have appeared under her eyes.
ASTHMA GETTING MORE SEVERE, BABY LOSES WEIGHT
Mihdi Yilmaz visited his wife and daughter on September 20: "The attacks are more frequent now because Arin started to walk. She is having trouble, and started to pull out her hair. She has lost a lot of weight, 1.5 kg in 2 weeks. She is so weak that she's unrecognizable anymore. I used to send clothes for 18 month olds when she was one year old, now I send clothes for 6 month olds."
Esma Yilmaz told her husband that she tries to feed baby biscuits and formula as well as breast milk, but she has ulcers in her stomach and can't hold anything down.
"IF THERE IS NOT ENOUGH HUMANITY LEFT TO PROTECT A CHILD..."
Father Mihdi Yilmaz said, "If there isn't enough humanity left to protect a child, I have nothing to say," and added: "Not just for Arin, there are dozens of children in Arin's situation."
PROTESTING THE MINISTRY
Yilmaz said the Family and Social Policies Ministry officers suggested they place Arin in an orphanage, but her wife protested the suggestion.