20 bar associations demand release of Aysel Tuğluk
20 bar associations issued a joint statement saying that the right to life of HDP politician Aysel Tuğluk, who remains in prison despite her illness getting worse, was violated and demanded that she be released immediately.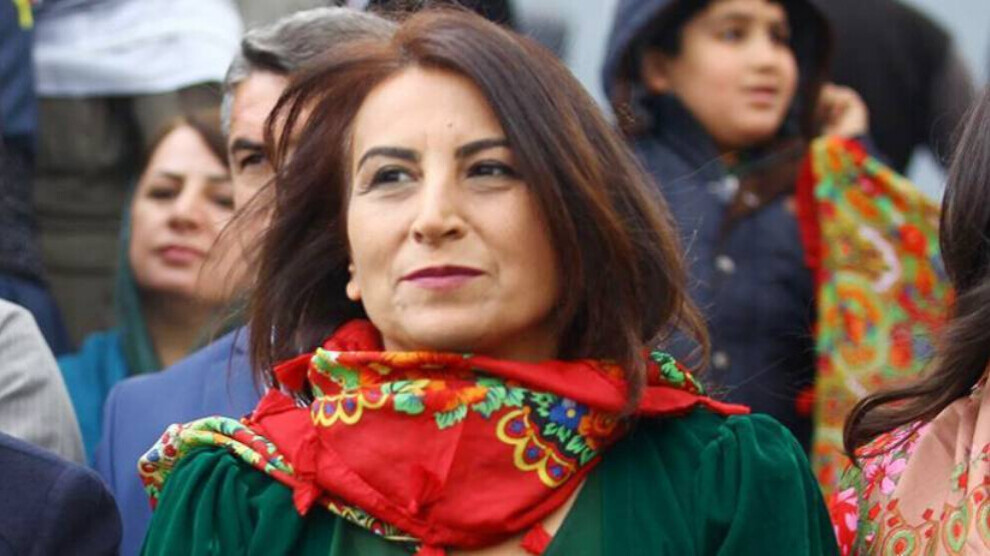 The bar associations of 20 provinces issued a joint statement regarding former HDP deputy co-chair Aysel Tuğluk, who is in Kocaeli F Type Prison and is not being released despite suffering from dementia.
In the statement, it was reminded that Kocaeli Medical Faculty Forensic Medicine Institute Department said in its report that Tuğluk "cannot stay in prison", but Istanbul Forensic Medicine Institute did not take this report into account.
The bar associations demanded the immediate release of Aysel Tuğluk and called for the protection of her right to life.
The joint call said: "According to Article 17 of the Constitution, 'everyone has the right to live, to protect and develop their material and spiritual existence... Torture cannot be inflicted on anyone. No one shall be subjected to punishment or treatment incompatible with human dignity'. According to Article 104 of the Constitution, the issue of 'mitigating or suspending the sentences of certain persons due to permanent illness, disability and old age' is within the duty and authority of the President."
The statement gave the following information about the health situation of Aysel Tuğluk: "Lawyer Tuğluk for about eight months has been subjected to control and examination by nine specialist doctors working in Kocaeli Medical Faculty, Department of Forensic Medicine. At the end of the examination, Kocaeli Medical Faculty determined that Aysel Tuğluk's illness had a chronic course and had a progressive nature, that there might be problems in the adequacy of the medical support and care that can be provided under prison conditions, that she could not stay in prison, and therefore the execution of her sentence should be suspended."
The Istanbul Forensic Medicine Institute, however, did not take into account the Kocaeli experts report and concluded in a report dated 3 September 2021 that "her health condition does not justify the suspension of her prison sentence."
The statement added that the Kurdish politician is unable to meet her own vital needs such as eating and drinking and demanded the suspension of her sentence and her release.
The bar associations signing the statement are as follows:
1- Adana Bar Association
2- Adıyaman Bar Association
3- Ağri Bar Association
4- Antalya Bar Association
5- Batman Bar Association
6- Bingol Bar Association
7- Bitlis Bar Association
8- Bursa Bar Association
9- Diyarbakir Bar Association
10- Hakkari Bar Association
11 -Hatay Bar Association
12 - Izmir Bar Association
13- Kars Bar Association
14- Mardin Bar Association
15- Muş Bar Association
16- Siirt Bar Association
17- Şanlıurfa Bar Association
18- Şirnak Bar Association
19- Tunceli Bar Association
20- Van Bar Association