Öcalan's lawyers request the CPT to visit Imrali prison
The Asrın Law Office has requested the European Committee for the Prevention of Torture (CPT) to pay an urgent visit to İmralı prison where Kurdish leader Abdullah Öcalan is held.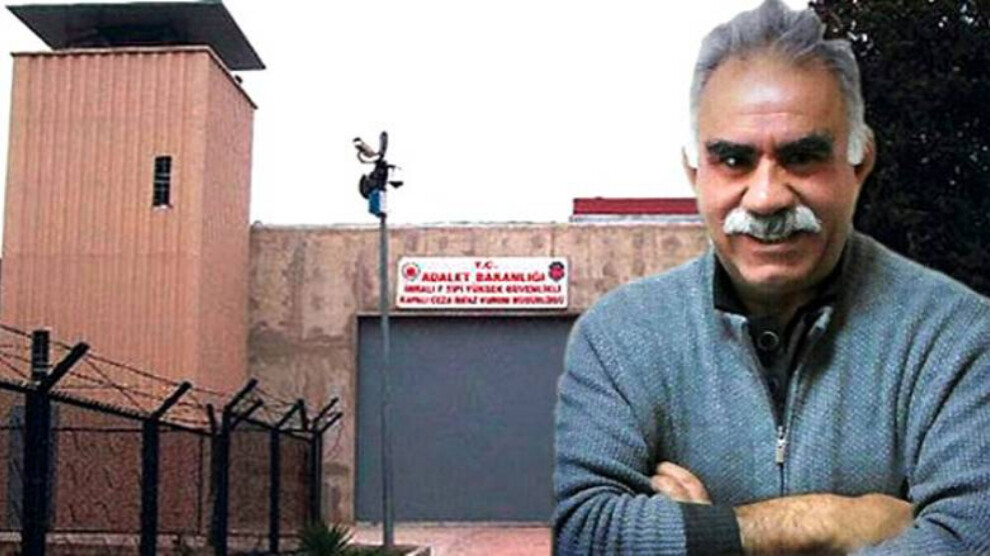 There has been no news since March 25, 2021 from Kurdish leader Abdullah Öcalan and the prisoners Ömer Hayri Konar, Hamili Yıldırım and Veysi Aktaş who are jailed in Imrali island prison near Istanbul. Visitation requests by lawyers and families have been left unanswered so far.
On December 24, 2021, the Asrın Law Office filed an application to the Constitutional Court, stating, "We request an injunction decision in accordance with Article 17 of the Constitution (prohibition of torture) and Article 73 of the internal regulations in order to remove the damage caused by violations and to allow families and lawyers to meet our clients."
On 24 December, the lawyers submitted a complaint to the Council of Judges and Prosecutors (HSK) about the prosecutors and judges in charge, on charge of preventing the exercise of rights unlawfully by misconduct."
REQUESTS TO THE CPT
According to Mezopotamya News Agency, the lawyers applied to the CPT and described what is currently happening in Imrali prison as "torture and ill-treatment".
The lawyers made the following requests to the CPT:
 "* The committee should urgently visit the Imrali island prison,
* Lawyers should be allowed to pay visits on a regular basis,
* Prisoners' families and custodians should be allowed visits on a regular basis, and unlawful disciplinary punishments should be lifted,
* Regular phone calls should be granted in parallel with the establishment of visitation rights,
* Bans on communication tools such as letters and faxes should be removed,
* De facto or illegal practices related to newspapers, magazines and books should be ended,
* Coercive measures and procedures should be implemented to eliminate the conditions conducive to torture and ill-treatment."