ÖHD lawyers say prisoner who set his body on fire to protest isolation not taken to hospital
ÖHD lawyers visited Yakup Brukanlı, who set his body on fire to protest the severe isolation in Konya prison. They said that although Brukanlı had second-degree burns, he was treated in the prison infirmary instead of being taken to the hospital.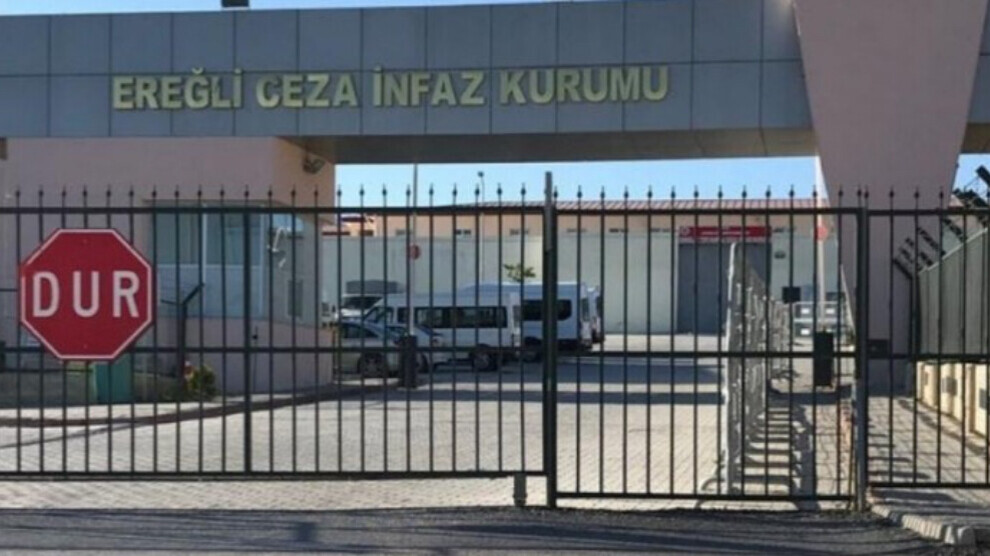 The indefinite alternating hunger strike started on 4 October by 40 detainees in Konya Ereğli High Security Prison to protest the increasing rights violations and severe isolation conditions continues. One of the prisoners on hunger strike, Yakup Brukanlı from Rojhilat, set his body on fire on 28 October to protest the harsh isolation conditions.
According to the information given by the Lawyers for Freedom (ÖHD) Mersin Branch, who visited the prison on Friday, 39 detainees remained in single cells in the High Security Prison, where Brukanlı was deported. The lawyers said that Brukanlı set his body on fire at around 10am on 28 October in response to the isolation imposed on the detainees.
Not taken to hospital
The lawyers gave the following information about Brukanlı: "He suffered second degree burns. The whole of his right arm and waist were burned, the fingers of both hands were burned. He cannot use his right arm. The same day he set himself on fire, he was brought back to prison and put in a cell. He is currently staying in the same cell with Osman Pinç. He is not taken to the hospital and he is treated in the infirmary instead. Handcuffs are on while he is taken for treatment. There is a serious risk of infection."
The lawyers said that Brukanlı was not allowed to meet with his family due to a disciplinary punishment imposed on him.