Şenyaşar family: 225 days demanding justice
The Şenyaşar family continues their struggle for justice. "For 225 days, a mother has been sitting in front of Şanlıurfa courthouse waiting for justice. Let the deputies and the media, silent to the cry of the mother, question their humanity."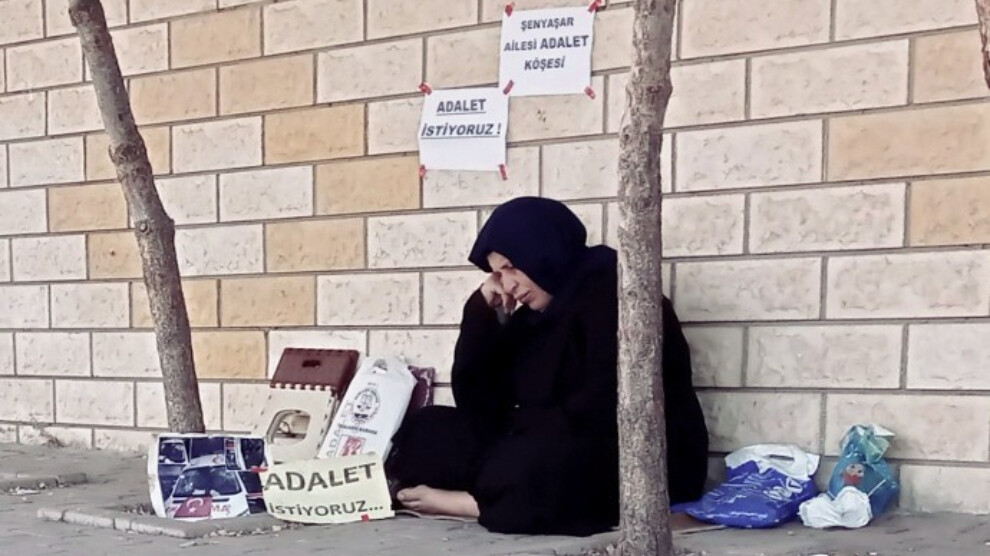 The Vigil for Justice was launched in front of the Urfa Courthouse by Emine Şenyaşar, who lost her husband and two sons as a result of the attack carried out in June 2018 by AKP MP Ibrahim Halil Yıldız's bodyguards and relatives. Her son Ferit Şenyaşar, who survived the attack with injuries, stands by his mother and for 225 days has been sitting with her in front of Urfa Courthouse.
The mother and son, who came to the area called "Şenyaşar Family Justice Corner" in the early hours of the morning, began their day unfurling banners reading "We just want justice".
Today the family tagged the Parliament, Parliamentary Human Rights Commission and Parliamentary General Assembly accounts, writing on their Twitter account: "For 225 days, a mother has been sitting on the pavement of Şanlıurfa courthouse waiting for justice. Let the 286 deputies and the media, under political pressure, that remained silent to the cry of the mother, question their humanity."