Şenyaşar family: We will be in Malatya on 17 January to demand justice
The Şenyaşar family said that they will be in Malatya tomorrow to demand justice.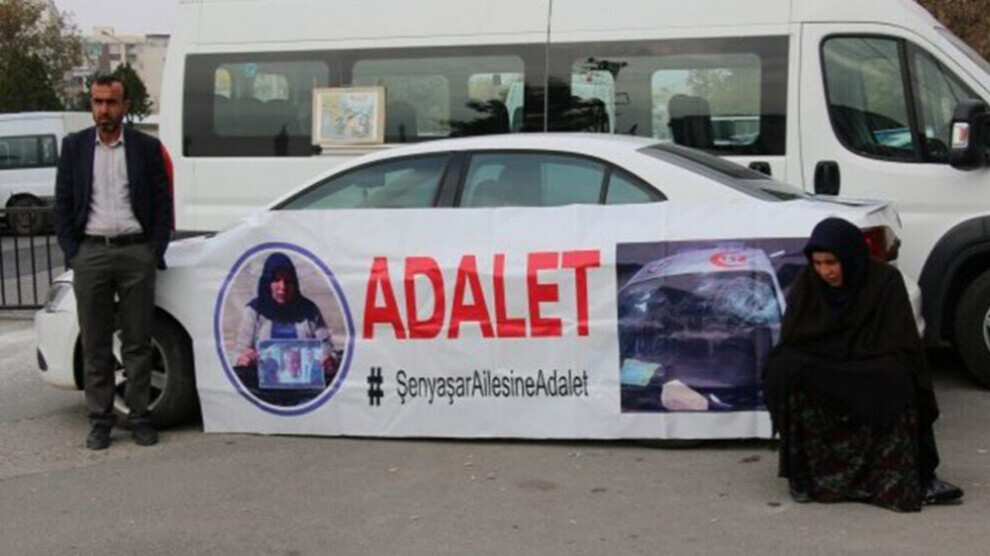 The Şenyaşar family was attacked by the bodyguards and relatives of AKP Urfa (Riha) MP Ibrahim Halil Yıldız on 14 June 2018 at their workplace in the Pirsûs (Suruç) district of Urfa.
The attack by the relatives of AKP member Yıldız continued in Suruç State Hospital, where the wounded were taken.
Hacı Esvet Şenyaşar and his injured sons Adil and Celal Şenyaşar were murdered in the hospital in front of their mother, Emine Şenyaşar. The investigation files about the events were carried out separately as "workplace" and "hospital". The indictment was prepared four years and four months after the massacre.
The first hearing of the case will be held tomorrow, 17 January, at the Malatya 5th High Criminal Court.
Emine Şenyaşar and her son Ferit have been holding a Vigil for Justice in front of Urfa court house since 9 March 2020. The Vigil has reached day 678.
The family wrote on their social media account: "Everyone has been following the unjust process we have been going through for four years. Everyone who is not involved with political power has taken up our cause. Our cause is justice. We will bring back the suspended justice together. We will be in Malatya for justice on 17 January. "