Abuse of minors increases 700% during AKP government
Violence against children and abuse of minors has increased 700% during AKP governments, while many abuse cases have ended in impunity. All proposals submitted to the Parliament by opposition parties were rejected by AKP governments.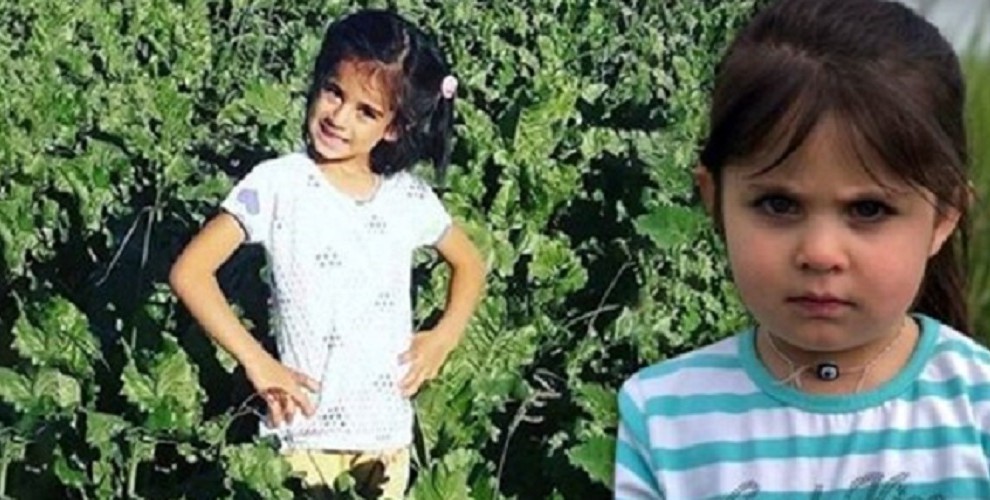 Abuse of minors, murders and child marriages have increased in Turkey during the AKP governments. The most recent incidents, the disappearance of 8-year-old Eylül Yağlıkara in Polatlı, Ankara on June 22, the discovery of her body one week later and the discovery of the body of Leyla Aydemir (4) who had disappeared on the first day of Eid (June 15) in Ağrı, have exposed the level child abuse and murders have reached in Turkey.
Nine children were raped in the dormitories of the Suleymancilar cult known for their close relationship with the AKP, 45 children were raped in the dormitories of the Ensar Foundation where President Erdoğan's son Bilal Erdoğan served as an Executive Board Member, 30 students were raped in Adıyaman and one child in Aydın was raped for 3 years by 200 people. It was discovered that 115 children gave birth in a hospital in Küçükçekmece, Istanbul. These are only some of the abuses thousands of children have suffered during the AKP governments.
1 OUT OF EVERY 3 CHILDREN IS SUBJECTED TO SEXUAL ABUSE
Turkey ranks third in the world on child abuse. 482.802 girls have been married with permission from the state in the last 10 years. In pregnancies of girls aged 17 and younger between 2007 and 2017, 2.404 babies were stillborn. 1 out of every 3 children are subjected to violence and abuse in Turkey, and the AKP governments have virtually taken child rapists under their wings by rejecting all inquiries by the opposition on the incidents, instead of preventing abuse and murder of children. HDP and CHP have submitted dozens of inquiries to the Parliament for the prevention of sexual abuse and violence, but they were all rejected by the AKP.
440.000 UNDERAGE GIRLS GAVE BIRTH
According to statistics kept by women's organizations and various other NGOs and incidents subject to courts, as a result of the AKP governments' policies that legitimize sexual abuse, sexual abuse and violence against children has increased 3 times over between years 2005 and 2015. Child abuse incidents have increased 700% during the AKP governments, while 440.000 children under the age of 18 have given birth in Turkey since 2002. The number of children under the age of 15 giving birth due to pregnancies caused by rapes is 15.000. There are over 122.000 victims of crimes under the age of 18 every year in Turkey. These numbers are the tip of the iceberg, though, because most incidents of rape and violence against children remain hidden.
THE AKP GOVERNMENT LEGITIMIZED SEXUAL ABUSE
The AKP government has not only failed to prevent rape and violence against children, but they are also trying to acquit the rapists. In May 2015, the Constitutional Court removed the clause that allowed for the sentencing of couples married only in religious ceremonies without the officially recognized marriage license. Laws that used to ban child marriages were stretched to allow for the legitimization of these marriages through religious marriage ceremonies.
The Constitutional Court annulled another law and paved the way to lower the age of consent for minors from 15 to 12. In November 2016, the AKP submitted a proposal that would allow abusers of children to avoid punishment through marriage. The proposal that foresaw impunity for child abuse and the legitimization of rape was pulled back, after huge protests by NGOs and the general public.
FAMILY MINISTER: ONCE IS NO BIG DEAL!
The Minister of Justice at the time Bekir Bozdağ defended the proposal that pardoned sexual abuse suspects by peaking of "consent by the minor", in a scandalous comment. On allegations of sexual abuse in the Ensar Foundation, the Minister of Family and Social Policy at the time Sema Ramazanoğlu said: "That this happened once is no excuse to smear the good name of an institution of ours that stands out with their services." The Religious Affairs Directorate issued a statement that girls can get pregnant at 9 years old, and can get married without their guardians/parents present, virtually paving the way for sexual abuse of children.
THE NEVERENDING SENTENCE REDUCTIONS FOR "GOOD BEHAVIOR"
Courts under the AKP government who considers impunity to be the basis in cases of sexual abuse against children have dismissed many cases on sentence reductions for "good behavior and respectable attitude".
Some cases where the courts reduced sentences due to good behavior are as follows:- 2 years ago in Amed, a 22 year old man who sexually abused a 14 year old child was sentenced to 11 years and 8 months in prison, with his sentence reduced due to "respectable attitude".
- In Esenyurt, Istanbul, Soney Aydın was caught raping a 3 year old girl, and the court sentenced him to 2 years and 4 months in prison instead of the maximum sentence of 15 years due to good behavior.
- The suspect who abused a 12 year old child in Adana had his 24 year sentence reduced to 20 years in prison for good behavior.
- A suspect in Doğubayazit, Ağri who sexually abused a child said he was "joking", and the court released him.
- Father L.Ö. sexually abused his 13 year old daughter in Kocaeli, and was released by the court.
- Kısmet K. abused a 14 year old child in Zonguldak, and the sentence was reduced to 17 years and 3 months for good behavior.