Another disciplinary sentence given to Abdullah Öcalan
Kurdish leader Abdullah Öcalan, who has been imprisoned Turkey for 22 years, has again been sanctioned with a disciplinary sentence.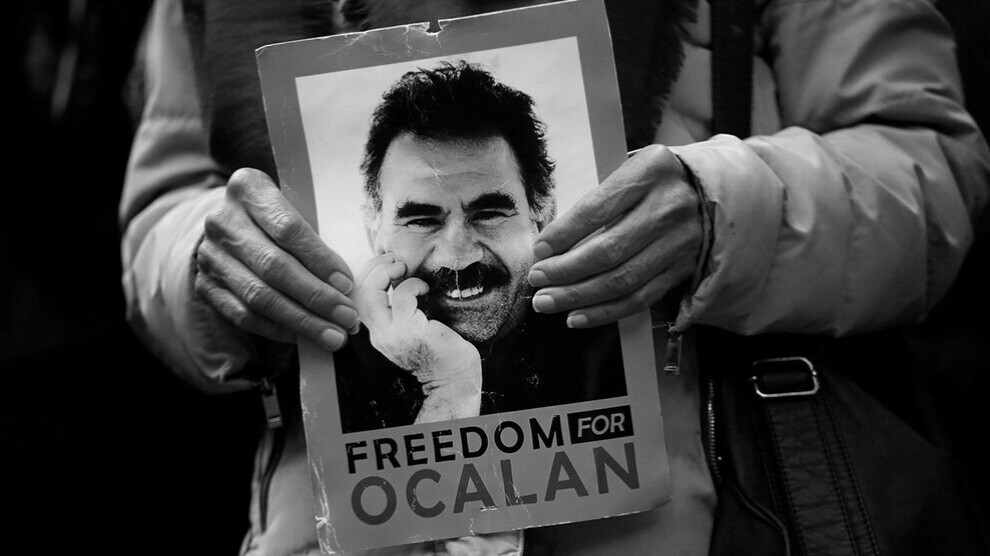 It came out that yet another disciplinary sentence was given to Kurdish leader Abdullah Öcalan in January. Rezan Sarica of the Asrın Law Office, which has legally represented Öcalan since 1999, currently speaks of a new dimension of lawlessness. The lawyer told the Mezopotamya Agency (MA) that they did not learn of a disciplinary sanction issued in January until March.
This form of sanction is renewed periodically to restrict Öcalan's rights as a prisoner. The legal counsel has been submitting daily requests for visits since March 15, and Öcalan's family members have also submitted various requests. The requests usually go unanswered, so Asrın Law Office filed a complaint with Bursa Chief Public Prosecutor's Office against the "emerging violation and offense". Yet, they were not answered.
"When this attempt also failed, we turned to the Bursa Execution Court and we were faced with a decision at the highest level of lawlessness for the first time after a long period of time. All of his fundamental rights, including the rights to communication, attorney and family visits, defense and application as well as the freedom of thought and expression, were rejected altogether. With the response to our application, we also learned of a new disciplinary sentence dated January 2021," stated the lawyer.
Stressing that disciplinary sanctions must be processed in company with lawyers, Sarıca continued, "In this regard, lawyers must be informed of such a case and submitted the decisions issued. Yet, we are not provided with any kind of information. Why? Because it is not wanted that we give a legal struggle. It is not wanted that an objection is raised against the unlawful decisions made. In this respect, we lawyers are obstructed from doing our profession. The disciplinary processes and bans on Imralı are executed confidentially. There is confidentiality in law."
According to lawyer Sarıca, several disciplinary sanctions have been justified on the grounds that Öcalan walks up and down the prison yard during official sports time. The office has appealed and requested the file. This has also been refused. Since the lawyers are not allowed to inspect the files, it is also unknown what the current disciplinary sanction is based on.
Asrın Law Office now wants to appeal to the Constitutional Court again and to the European Court of Human Rights after exhausting the legal avenues in Turkey.