Another grave removed by Gendarmerie Command
The grave of Abdulhamit Keskin, who was murdered at the age of 19 in the spring of 1995, was moved to another cemetery at the request of the District Gendarmerie Command in Nusaybin.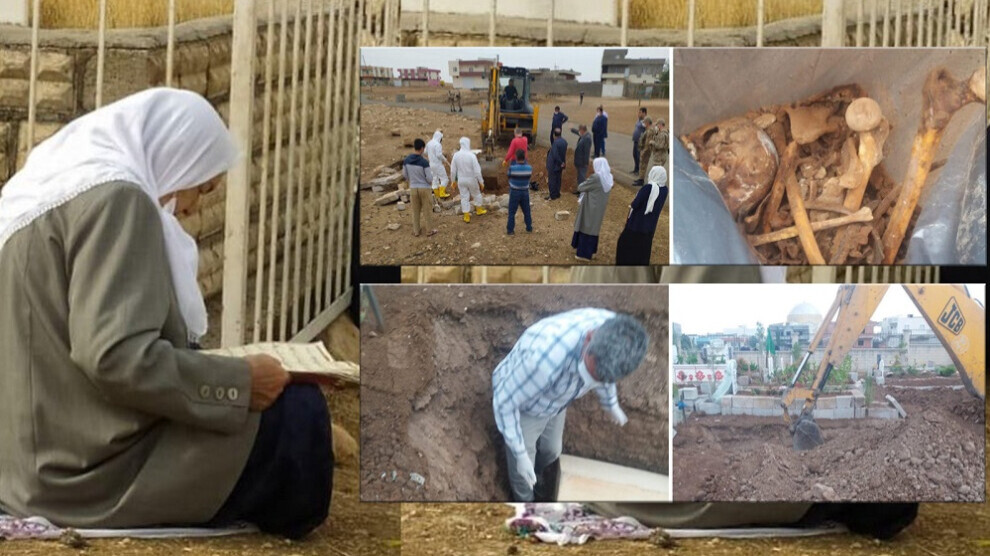 With a letter sent to Mardin Metropolitan Municipality, Mardin Nusaybin District Gendarmerie Commander Fatih Doğan, asked to remove the grave of Abdulhamit Keskin, who died in 1995, was from Balaban (Birguriye).
Thereupon, Keskin's grave was removed and his family was informed that it would be moved to Mohris Cemetery in Nusaybin. After the remains were taken, no one except mother, father and sibling was allowed to attend the burial.
In the report regarding the excavation of the tomb, it was stated that the process was initiated upon the complaint of a person named Bilal Karakaş to CIMER. It was stated that the grave had become a "monumental grave" and that the Gendarmerie Station requested it to be removed on the grounds that it would not be used as a "mausoleum".
Keskin's brother, Abdullah Keskin, who shared the process of moving the grave on his social media account, said: "My brother was killed in the spring of 1995 when he was 19. He was buried next to Christian pilgrims, in a village without a cemetery. Then we made a grave. After 25 years, his grave was moved by the state's order. It took longer than his life to be buried. The dead should be left in peace."